Iraq Confirms Oil Auction, Excludes Exxon
by Dow Jones Newswires
|
Hassan Hafidh
|
Thursday, April 19, 2012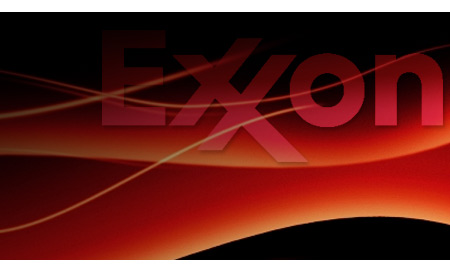 Iraq Thursday officially barred U.S. energy giant Exxon Mobil Corp. from taking part in the country's fourth oil-and-gas licensing auction, scheduled for May, because of deals it struck with the semiautonomous Kurdistan region.
Iraq has asked the Texas-based company to choose between its deals with the Kurdistan Regional Government in northern Iraq and its central government contract to develop the giant West Qurna-1 in the south. Exxon last month told the government last month that it froze its deals with the KRG, but the government wants the deals completely canceled.
"We want more action from Exxon," said Sabah Abdul Kadhim, deputy of the Iraqi Oil Ministry's petroleum contracts. "We want Exxon to cancel its Kurdistan deals."
Abdul Kadhim warned that Exxon could face further action if it didn't terminate its deals with Kurdistan. He didn't explain what action would be taken, but he is thought to be referring to West Qurna-1.
"So far Exxon's West Qurna-1 contract is valid," Abdul Kadhim said, however.
Exxon's deal with the KRG has angered Baghdad, which maintains that it must approve all deals signed within Iraq. Some of the Kurdistan blocks are in a hotly contested oil-rich territory claimed by both the central government and the KRG, stretching from the Iranian border in the east to the Syrian border in the northwest.
Analysts also said Iraq was angry with Exxon's seemingly contradictory stance. While Exxon informed Baghdad that it has frozen its deals with Kurdistan, its chief executive, Rex Tillerson, recently told KRG President Massoud Barzani that it will continue its operations in Kurdistan.
Tension between Baghdad and Kurdistan has escalated over the last few weeks. Earlier this month the KRG suspended earlier this month the export of some 90,000 barrels a day through the Baghdad export pipeline over payment issues, while Iraq's deputy prime minister, Hussein al-Shahristani, accused the Kurdish authorities of allowing the smuggling $6.5 billion worth of oil and oil products into Iran in 2010 and 2011, something the Kurds denied.
At West Qurna-1, Exxon and minority partner Royal Dutch Shell PLC have raised output to nearly 400,000 barrels a day from 244,000 barrels a day when the pair signed up for the project in early 2010. The contract targets eventual output of 2.825 million barrels a day.
The venture will get some $1.90 for each extra barrel of oil produced above the 244,000 barrels a day base-line. Were the contract to be terminated, Exxon and Shell would lose some $106.7 million a year at current output rates, and a potential $1.8 billion a year when the production plateau is reached in 2017.
An Exxon media officer in the U.S. declined to comment.
The KRG has signed nearly 50 oil-and-gas deals with international oil companies, mostly second-tier or wildcat explorers. The KRG was hopeful that Exxon's presence would ease the passage of other majors, such as Total SA, which is active in Iraq.
In May Iraq plans to auction 12 promising exploration blocks, seven of which are believed to contain natural gas, and five thought to contain crude. The twice-delayed bid round is expected to add some 10 billion barrels of oil and some 29 trillion cubic feet of gas to Iraq's reserves.
Generated by readers, the comments included herein do not reflect the views and opinions of Rigzone. All comments are subject to editorial review. Off-topic, inappropriate or insulting comments will be removed.
RELATED COMPANIES