USGS: Estimate of Conventional Gas Resources Grows Internationally
by Karen Boman
|
Rigzone Staff
|
Wednesday, April 18, 2012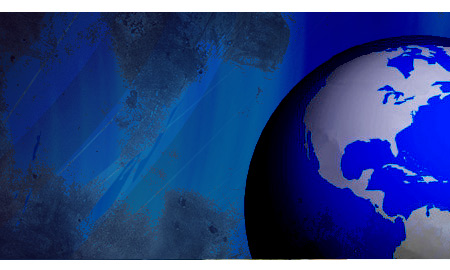 The world has more undiscovered, technically recoverable natural gas resources than previously estimated, according to the U.S. Geological Survey's (USGS) World Petroleum Assessment released Wednesday.
The estimate is an update to USGS' World Petroleum Assessment released in 2000. Excluding the U.S., USGS estimates the world to have 5,606 trillion cubic feet (Tcf) of undiscovered, technically recoverable conventional gas, compared to 4,669 Tcf of gas estimated in the 2000 assessment.
USGS officials attributed the increased estimate for natural gas resources to the inclusion of more areas in the new assessment, including offshore areas and regions such as the Arctic and East Africa, which hold mainly natural gas resources.
USGS now estimates the number of technically recoverable, undiscovered barrels of conventional oil at 565 billion barrels, down from 649 billion barrels estimated in 2000.
The reasons for the decline in oil are complex, said Chris Schenk, USGS research geologist, in a conference call with reporters on Wednesday.
USGS also estimated undiscovered, technically recoverable natural gas liquids (NGL) at 167 billion barrels, compared with 207 billion barrels of NGLs in 2000.
The report includes mean estimates of undiscovered but technically recoverable conventional oil and gas resources in 171 geological provinces worldwide, up from 128 geological provinces in the 2000 study.
The methodology for the new assessment and the 2000 assessment are the same, and the same methodology used for estimating U.S. energy resources, said Brenda Pierce, USGS energy resources program coordinator.
"The assessment shows what is technically recoverable, but it doesn't say at what price," said Pierce. "You not only have to ask how much is there but how much you're willing to pay for it."
Approximately 75 percent of the undiscovered technically recoverable conventional oil of the world, exclusive of the U.S., exists in four regions, including South America and the Caribbean, sub-Saharan Africa, the Middle East and North Africa and North America's Arctic provinces, according to the updated assessment
USGS estimates 126 billion barrels of oil in South America and the Caribbean; 115 billion barrels of oil in sub-Saharan Africa; 111 billion barrels of oil in the Middle East and North Africa; and 61 billion barrels of oil in the Arctic provinces of North America.
With nearly half of all South American oil resources offshore Brazil, the U.S. has a vested interest in helping Brazil develop its resources, said Department of the Interior Secretary Ken Salazar.
Salazar just returned from a trip to Brazil, where he met with the nation's government and industrial leaders, including representatives of the Agencia Nacional do Petroleo (ANP) and Petrobras, to promote partnerships in energy development and other areas between the U.S. and Brazil. These partnerships are part of President Obama's efforts to create jobs, enhance offshore energy safety and make the government more transparent and effective.
"We can secure our energy supply by having more resources sourced from the Western Hemisphere," Salazar said.
"The numbers that we're releasing are just one piece of the energy equation," said USGS Director Marcia McNutt. "Looking at how much oil and gas there is and where it is exactly is the kind of information useful for long and medium term planning and for government, industry leaders and citizens to consider infrastructure needs, environmental impact and other decisions."
Generated by readers, the comments included herein do not reflect the views and opinions of Rigzone. All comments are subject to editorial review. Off-topic, inappropriate or insulting comments will be removed.
RELATED COMPANIES