Well Safety: The Human Factor
by Jon Mainwaring
|
Rigzone Staff
|
Friday, April 20, 2012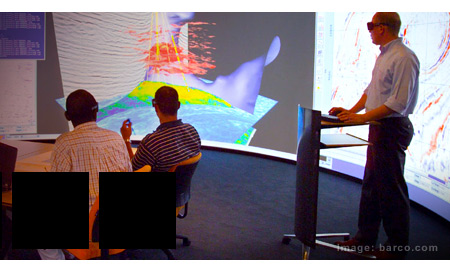 After the Deepwater Horizon explosion on April 20, 2010, which resulted in the deaths of 11 oil workers and the largest offshore oil spill in U.S. history, it was generally accepted by the oil industry that it needed to improve well safety so events like the Macondo disaster would never happen again.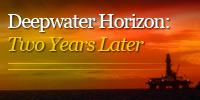 Deepwater Horizon
Major figures from the industry, such as Chevron CEO John Watson, made statements in the aftermath of the disaster strongly indicating their companies would look very closely at improving health and safety training and procedures. Indeed, Watson stated before the U.S. Congress in June 2010 that the disaster was "a humbling experience" for his industry and that, although Chevron had safely drilled hundreds of deepwater wells since it began deepwater exploration in 1987, the company would "adopt any new standards that it doesn't already apply".
Also making a statement before Congress on the same day as Watson was Shell Oil Company President Marvin Odum. Despite Macondo being seen chiefly as a BP disaster, Odum highlighted that Shell also wanted to know what went wrong with Deepwater Horizon and had taken immediate steps to reinforce the safety of its own operations around the world, including a review of operating practices, testing frequencies and training protocols.
Almost two years on from Odum's statement to Congress, Rigzone was recently shown around the Shell Technology Centre at Rijswijk, near the Hague in the Netherlands. Here, Shell's Global Learning Manager for its Wells group, Bernd van den Brekel, went through the firm's training procedures and what changed in these procedures in response to Macondo.
The World's First Distance Learning Program
Shell's Wells group employs some 1,700 people overseeing approximately 17,000 active wells that the company operates around the world. On joining the company, every employee working in the Wells division, is issued with the highly-intensive Wells Distance Learning Package.
"It's nine volumes of thick books that deal with the basic knowledge that we expect a wells engineer to know. It's unique in the industry. We started this system back in 1973 and it's really the first form of distance learning," explained van den Brekel.
Engineers who work in wells are required to study these books during their own time, and each chapter has "yellow pages" of questions and assignments designed to make sure they understand the material before being tested for real.
"In addition, of course, we have classrooms offering training as well in order to emphasize some of the material," van den Brekel added.
The entire course takes between two and four years to get through, with the first exam – what Shell calls the "Round One" exam – taking place after a year or two. Anyone employed as a drilling supervisor or completion supervisor has to have passed Round Two, which takes place at the end of the course.
From a career point of view, it is highly important for a Shell well engineer to make sure he or she knows the material thoroughly.
"When people have completely finished [the course] and come forward for the Round Two exam they have two chances," van den Brekel said. "If they fail Round Two once, they get one other chance. If they fail it again, then there is no more career for them in the wells discipline within Shell."
"Also, when they pass the Round Two exam, they won't get a certificate immediately. It's not only learning and doing exams. It's also about what experience you build up on the rig side and does the panel assess you as being competent to work as a rig supervisor or completion supervisor. Only then do you get a certificate."
In recent years, the pass rate for the Round Two exams has been around 80 percent.
"So, that means it is really a sort of gatekeeper. Twenty percent of people are unsuccessful and so it is a real test. It is not a done deal," van den Brekel pointed out.
On the plus side, an engineer who passes the Round One and Round Two assessments can turn all of this studying into a Masters degree thanks to a relationship Shell has with Robert Gordon University in Aberdeen, Scotland.
"So, what that means is that people who have successfully passed the Round Two exam can do a project within the company and write a thesis based on that project. They then hand that before the university board and then get issued a Master of Science in an engineering design degree," said van den Brekel, who added that Shell is currently working on a similar arrangement with the University of Houston in the U.S.
Mature Hires Face Testing Too
Shell has also improved things for its in-house students by making use of modern mobile device technology. And this is not just so the firm's engineers no longer have to lug nine volumes of heavy textbooks around with them.
"What we've done is put it on an iPad. And that opened up a lot of other opportunities," explained van den Brekel. "With the iPad, we can make the studying a lot more interactive, we can open up virtual campuses, etc. And, the other thing is that the iPad is actually cheaper than printing all of these books, so we have a bit of a cost saving as well."
Videos of well operations are included on the iPad and there is a system for engineers to enter comments alongside the course's text. These comments can be made public so other engineers taking the course can see them if need be.
The iPad also includes well standards and guidelines, which means that once the Shell engineers have completed Round Two they end up with a useful reference book.
While all young well engineers are required to complete Round One and Round Two, the course is not always suitable for more experienced, mature hires.
"Nevertheless, as a company we really want to have this assurance that we know that these people are competent," van den Brekel pointed out. "So, what we developed last year – and are rolling out now – is what we call the 'Round Two Diploma'. This is for people with more than 10 years of experience who, for some reason, didn't go through the normal Round Two."
Van den Brekel said that this is more classroom based. So instead of self-study, these people spend two periods of two weeks in a classroom and, connected to that, have access to a virtual online learning environment. They also sit exams, similar to the Round Two exams, which leads to a Round Two Diploma.
Shell now even requires that short-term consultants who work with the company take tests based on Round Two before they are allowed any responsibility within its operations. And the firm is also working with the International Association of Drilling Contractors (IADC) to improve standards among contractors.
A Revamped Advanced Well Control Course
These recent improvements to Shell's general Wells training have, of course, been made partly as a consequence of the Macondo disaster. But perhaps the firm's most significant response to that disaster has been within its Advanced Well Control Course.
"Basically, post-Macondo we started this initiative. We did have an advanced well control course before but after Macondo happened we said, 'Let's really look at what we are teaching there and is it the right thing.' So, we redesigned the whole course. And there are a couple of aims there. We really want to raise the industry standards. To us, this has never been just a Shell initiative. It's something we want to share with the industry," said van den Brekel.
The new course is being accredited externally with the International Wells Control Forum (IWCF) and the IADC, and Shell began rolling it out in 2011 to four locations: two in the Netherlands, one in the firm's U.S. training center and one in China. Last year, the firm put 200 of its well supervisors through the course and, according to van den Brekel, this year many more of its employees will take the course as well as contractors.
The Advanced Well Control Course focuses on different levels of well control and how to get back to the key goal of maintaining "primary well control." Primary well control involves keeping a well under control using a column of fluid and making sure the fluid exerts a greater pressure than the reservoir pressure.
"If for some reason the pressure downhole is higher than you expect… then you close your blowout preventers and that, basically, means you get into what we call secondary well control. The well is still under control, but now you need to get back to primary well control," explained van den Brekel. "And tertiary well control is really when you have uncontrolled flow from the well and so a blowout, and you need to try and control and recover it."
Van den Brekel said that while traditional advanced well control courses focus on what to do in the case of blowout and tertiary well control, Shell's course looks much more at primary and secondary well control.
"So, the focus is much more to keep people aware of what is going on and prevent major accidents," he said.
"The course structure is mandatory every two years, and before people come to a one-week classroom, they actually have a virtual part of it where we deal with standard well control," added van den Brekel, who explained that Shell is working with the IDCF to ensure that the examinations associated with the course are independently assessed.
So, what do the well supervisors who take the course learn?
The course is roughly a 50:50 split between classroom lessons and simulator lessons. Each day begins in the classroom and there are a number of topics covered, including an emphasis on softer issues such as a check list of the kinds of questions a supervisor might ask the engineers they work with to check if they are competent.
Simulation: A Very Valuable Tool
Just as pilots have to undergo simulator training to see how they deal with stressful situations, Shell uses well simulation to see how people react in emergencies.
"Even the most well-trained people may still react differently in an emergency. And this is where the simulator training comes in as a very valuable tool. You can much better assess how people will react," said van den Brekel.
Shell has two types of simulator. One is a drilling simulator that is already widely used in many different training centers around world.
"But what we've built especially for this course is a completion and well intervention simulator," explained van den Brekel. "This didn't exist in the industry in this fashion at all. There were well intervention simulators that just focused on how to use the equipment involved in the operation, but they were not connected to a downhole model with the well control issues and more command and control-type issues that occur when things really go wrong.
"Most blowouts happen when people actually enter an existing well, when they do work in an existing well. Somehow there was not a simulator that could simulate that type of work – when you enter a well. There were simulators available for the equipment – for example, if you go in with a wireline there are simulators available that show you how a wireline unit works. They are really operator-type simulators, made for the people who actually have to operate the joysticks to make that equipment work. So, how does it go up? How does it go down? How do you open and close valves, whatever.
"What we've done is we've said, 'What we really want is a well intervention simulator that is connected to a downhole model (a well model if you like), so that we can actually simulate well control problems.' So, [we need] things going wrong. Unintended flow into the well, for example ... Leaks in the tubing or during acid pumping jobs ... What happens if you get a leak when you are pumping acid? There were no simulators that could do these sorts of things. And we like to test our supervisors, especially in these sorts of scenarios."
"So we've developed that – a world first – and we've now rolled out the first training with that new simulator and it adds a lot of value. So we will probably see this copied elsewhere."
Generated by readers, the comments included herein do not reflect the views and opinions of Rigzone. All comments are subject to editorial review. Off-topic, inappropriate or insulting comments will be removed.
RELATED COMPANIES