Gas from Coal: Europe's Opportunity
by Jon Mainwaring
|
Rigzone Staff
|
Tuesday, April 17, 2012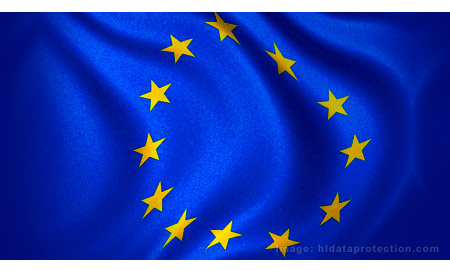 For several years, coalbed methane (CBM) has been seen as an increasingly important contributor to overall natural gas production in the United States.
A low natural gas price meant CBM was not a highly-profitable source of natural gas during the 1980s and much of the 1990s. But, the higher gas price environment during the last decade – which saw the Henry Hub spot price spike three times (the last spike being in July 2008 when the price got over $13 per million BTUs) – has helped to generate major interest in CBM. So much so, that the growth of CBM in the U.S. now accounts for more than 8 percent of total natural gas production in the country.
While the U.S. appears to have led the way when it comes to CBM, another region that could soon be hot on its heels is Europe.
Last year, IHS Cambridge Energy Research Associates (IHS CERA) released a study, "Breaking with Convention: Prospects for European Unconventional Gas" in which it said that the potential of shale gas and coalbed methane in Europe rivals that of North America. IHS CERA said that it expects "significant contributions from unconventional gas" in Europe during the next 10 to 15 years, and the firm's research identified 35 frontier shale and 19 coalbed methane plays in Europe.
The development of methane from coal mines and coal seams makes sense in Europe for several reasons.
For many years, coal mining was widespread in Western Europe. The availability of coal in Britain was a key factor in the country's Industrial Revolution, which began in the 18th Century.
But the increase in supply of more practical fuels, such as oil and gas, in the 20th Century – particularly the discovery of hydrocarbons in the North Sea – inevitably led to a decline in coal production. Meanwhile, recent years have seen pressure on European Union governments to reduce carbon emissions with coal – the dirtiest of fossil fuels in terms of carbon dioxide emissions – being singled out.
This means that although fast-growing countries, such as China and India, still see coal-fired power plants as a necessity in order for their respective energy infrastructures to keep pace with economic growth, coal-fired plants in the UK, EU and other countries are being phased out. Yet there is still plenty of coal available under the ground.
Converting this coal into methane makes a lot of sense since the Western European natural gas market is substantial with advanced infrastructure that includes extensive pipeline networks.
97 Trillion Cubic Feet
In the UK, the total CBM resource is estimated at 97 trillion cubic feet (2,900 billion cubic meters of gas), according to a 2004 British Geological Survey study. Although this study estimated that as little as 1 percent of this resource could be recovered – because of perceived widespread low seam permeability, low gas content, resource density and planning constraints – the UK's Department of Energy and Climate Change points out that analogous CBM developments in the U.S. have been proven to achieve recovery of between 30 and 40 percent in some fields.
Consequently, DECC believes that if just 10 percent of the UK's CBM resource potential could be developed it would correspond to more than three years of the country's natural gas supply.
But while there are plenty of potential coalbed methane projects throughout Europe, one of the legacies of the region's coal mining history means that it can also take advantage of the coalmine methane (CMM) opportunities that are available to it. While coalbed methane comes from coal seams that have not yet been mined, methane can be reached much more easily via old coalmines.
Alkane Energy is a small energy business mainly focused on CMM, although it also has interests in assets that can be turned into CBM projects.
Cameron Davies, the former executive chairman and CEO of Alkane (and who remains a non-executive director of the firm today), told Rigzone in a recent interview he first got turned on to producing methane gas from coal in the 1990s when Enron and other U.S. companies came over to the UK to demonstrate how to extract CBM.
"They came to the UK and said 'This is how you do it' and so on," Davies explained. "Well, they came and they drilled vertical wells and they produced no CBM. Now, since then, horizontal drilling has taken off, but when I learnt about CBM I thought 'Well, why go and drill CBM wells when we've got hundreds of mine shafts that go into old coal mines? Surely there's still some gas left in abandoned coal mines because they've produced gas for years.'"
Davies then carried out research with the British Geological Survey and the Geological Society, and came up with the idea of capping old mine shafts and sucking the gas out.
"The distinction is that all old mine shafts, unless they are completely flooded, tend to emit methane to the atmosphere: coalmine methane. Whereas coalbed methane remains in the ground until someone drills what these days would be a horizontal well into it," Davies told Rigzone.
Coalmine Methane: a Good, Steady Business
Even coalmines that have already been extensively mined still have plenty of coal left in them (Davies estimates that, on average, only around 20 percent of coal in coalmines is actually exploited for various geological reasons). So, this means that there is also plenty of methane left that can be extracted from them.
And, CMM appears to be a good, steady business for Alkane. The firm operates 12 CMM power plants across the UK, as well as one conventional gas power plant. And after a takeover in February of its nearest rival, Greenpark Energy, the firm now has 70 megawatts of installed generating capacity.
Last year, the firm increased its revenue by 44 percent to $15 million and improved its operating profit by 39 percent to $7.4 million.
Meanwhile, Alkane has hooked up with Aberdeen Drilling Management to explore two of its Petroleum Exploration and Development Licences (PEDL) that cover coalbed methane opportunities in the northwest of England and the East Midlands.
"The reason for that is that they have drilling expertise. We're very much coal mine methane and conventional gas-to-power and biogas, whereas they have a lot of drilling expertise and have been going a long while. And they've got a huge amount of horizontal drilling expertise as well, so they are the ideal people to look at this for us," said Davies.
The agreement between the two companies will see ADM complete a geological research program on the licenses before finalizing drilling commitments. Should ADM decide to go ahead, it will be able to farm into Alkane's licenses and gain an interest of up to 50 percent in each license following the completion of a CBM well in the relevant license area.
European Gas Limited is another company (albeit one on a bigger scale than Alkane) that is taking advantage of the opportunity provided by coal mine methane in Western Europe. Although originally based in Australia, and still holding hydrocarbon royalties in Western Australia's Canning Basin, European Gas is focused on projects in France, Italy and the Benelux countries – where it estimates combined contingent resources amount to 8.5 trillion cubic feet of natural gas.
The takeover by European Gas of Gazonor in 2007 launched the firm into gas production, with this production sold principally into the French national distribution network. The Gazonor company holds several dozen billion cubic feet of coalmine methane reserves, as well as trillions of cubic feet of coalbed methane resources.
In 2011, European Gas sold its interests in Gazonor to Transcor Astra Group, although as part of the deal, it has retained a right to earn 70 percent of the incremental coalmine methane production above an agreed-upon baseline.
Other projects that European Gas is involved in include the Bleue Lorraine and Bleue Lorraine Sud permits in northeastern France, which are currently being explored and appraised, as well as two more exploration projects in France and one in Italy.
In the Benelux countries, European Gas signed an agreement with Transcor in 2008 to create a joint venture to focus on exploring, developing and extracting hydrocarbons – including coalbed methane, coalmine methane and conventional oil and gas. This is now 100-percent owned by Transcor, but European Gas has retained a right of first refusal for any coalbed methane exploration and production project that the subsidiary could pursue.
European Gas, which late last year gained confirmation of the validity of its exploration permits for its French projects, has grand ambitions to expand further in Europe. The firm is currently pursuing another CBM joint venture, this time in Germany. And as well as its CBM and CMM projects, it is looking at tight gas sands and tight oil sands in other European countries, including Turkey.
Shale Gas' Evil Twin?
Drilling for unconventional gas, particularly shale gas, has received plenty of opponents in the UK and elsewhere in Europe. And there has been some concern that CBM projects might have adverse environmental consequences, such as contamination of water and a bad effect on local air quality.
So, should CBM companies in the UK and the rest of Europe worry about the environmental lobby? Alkane's Davies does not think it is an issue.
"CBM in general has kept a fairly low profile. There hasn't been a sort of huge public outcry about it. And I think it's basically because there hasn't been a major campaign by Greenpeace, Friends of the Earth or whoever to highlight what the problems might be, and frankly there aren't any problems. The gas sits in the ground until it's taken out. The people who tend to complain are the anti-fossil fuel people, and they would complain anyway. It's more like conventional natural gas," said Davies.
"The thing about CBM, and also shale gas for that matter, and coal mine methane is that they all under static pressure. You have to suck these gases out," Davies continued. "You couldn't possibly have an accidental scenario where you have a blowout or something like that. So, basically, you suck these gases out so the likelihood of any problems or an accident is virtually non-existent so long as you handle the gas properly, which is what we all do."
It seems likely that is why shale gas remains top of the agenda for environmentalists in the UK, CBM should remain largely under the radar of the green lobby for the time being.
Even so, it should be pointed out that although there appears to be no major campaign in the UK and Europe against CBM at the same level as there is against shale gas drilling, there are in fact local groups opposed to coalbed methane projects in their areas. For example, Salford Friends of the Earth has a campaign to stop CBM gas mining on Barton Moss in the northwest of England.
Meanwhile, the UK's Frack Off anti-shale gas organization describes CBM as the "evil twin of shale gas".
So, how CBM firms manage any health and safety and environmental concerns that the public and government will certainly become important as CBM developments increase in the UK and other European countries.
Firms such as Alkane Energy and European Gas are just a few pioneers in an industry that promises to make a significant contribution to Western Europe's future gas needs. How they progress during the next few years will provide clues as to how big a deal CMM and CBM will prove to be in the region in the decades to come.
--------------------------------------------------------------
Methane From Coal Explained
The presence of methane contained in coal has been known about for a very long time, especially since it represents a safety risk due to explosions. Coalbed and coalmine methane occurs because methane is stored within the coal through a process called adsorption, where molecules from the gas are dissolved solid on to the surface of the coal.
To extract the gas from a coal bed (or coal seam), a steel-encased hole is drilled into it. Then, as pressure within the seam declines due to the pumping of water from the coal bed, both gas and water ('produced water') arrive at the surface where they are separated.
Generated by readers, the comments included herein do not reflect the views and opinions of Rigzone. All comments are subject to editorial review. Off-topic, inappropriate or insulting comments will be removed.