Texas to Play Significant Role in Future U.S. Crude Oil Growth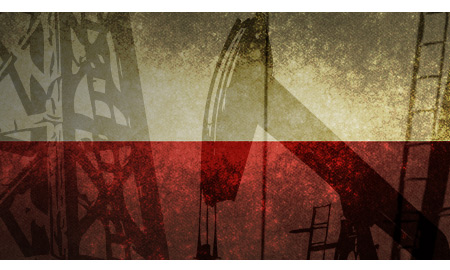 Growing U.S. crude oil production has placed the nation within spitting distance of the world's largest producers, Saudi Arabia and Russia, and has made the U.S. more significant on the world energy stage than Iran, China, Iraq or Venezuela.
The state of Texas has a significant role to play in this growth, with production anticipated to reach 2 million barrels of oil per day (MMbopd) in the next few years, thanks to Eagle Ford shale, Permian Basin fields and other plays, said Texas Railroad Commissioner Barry Smitherman.
"We've been blessed with abundant natural resources such as oil, natural gas, coal, uranium and wind," Smitherman told attendees at The Texas Tribune's Energy and the Environment Symposium, held at the University of Houston on April 13.
"Not only have we been blessed, we have maintained a fair and predictive regulatory climate that encourages companies to invest their money," said Smitherman. "New York state, California and various other U.S. states also have been blessed with natural resources, but they do not have the development we do because the regulatory climate has not been predictable, stable and encouraging of development."
The investment by the oil and gas industry in hydraulic fracturing and other technology, has allowed producers to unlock oil and gas reserves from fields thought to be played out in the Permian Basin and Texas Panhandle as well as new plays such as the Eagle Ford, Smitherman commented.
Thanks to this technological innovation, U.S. oil production, which is currently at 6 MMbopd, is expected to reach 9 MMbopd of crude and 11.5 MMbopd of liquids by 2015, the same level seen in 1971, Smitherman said.
"By 2020, we can have enough oil and gas to be completely self-sufficient with U.S. and Canadian supplies. No more worrying about the Middle East, buying oil from countries that hate America and no need to send our troops into harm's way to secure shipping lanes," Smitherman said.
However, the U.S. federal government could halt this progress by creating regulations that inhibit oil and gas development, Smitherman noted. To prevent this derailment, three steps are needed to prevent the Obama administration from derailing progress in increasing domestic oil production, including the use of taxpayer dollars to fund environmental groups' efforts to block oil and gas drilling.
Smitherman cited the case of Wild Earth Guardians, who had filed a lawsuit with the U.S. Wildlife and Fisheries Service to force the placement of the dune sand lizard, found in the Permian Basin, on the endangered species list.
"We had to send out lizard counters to make sure none were being harmed in drilling and production," Smitherman commented, noting that encouraging junk environmental lawsuits is a waste of time and money.
"It's not just about the millions of dollars paid to lawyers, but the millions of dollars in lost revenue from oil production that could occur because of these lawsuits," Smitherman said.
The second step is to stop picking winners and losers in terms of which energy resources to back for development. Smitherman cited the decision by the Carter administration in the 1970s to back the use of coal and nuclear for generating electric power. The massive investments made in coal are now being destroyed by new federal regulations.
Smitherman noted that the U.S. government's decision to spend millions to support the failed solar company Solyndra was nothing more than a massive distribution of wealth from companies driving the economy to a company that takes from the economy.
Finally, Smitherman called for a moratorium, or regulatory timeout, to be placed on new regulations coming out of the federal government.
"Any federal agency with an acronym [for a name] should stop working on new regulation that will hinder the development of fossil fuels. It's too important to our future to stop development of the progress we're making."
He added that state regulatory agencies such as the Texas Railroad Commission are best suited for regulating oil and gas activity as they have a better understanding of their state's unique underground geology than bureaucrats in Washington.
Smitherman also criticized the scare tactics used by the U.S. Environmental Protection Agency's disregard of science and scare tactics in stirring up hysteria among residents in energy production states over environmental issues, then quietly backing off when the facts come out.
Unless changes are made to existing policy, Smitherman warned that the ghost of energy policy future would see gasoline prices at $6/gallon in 2020, electricity prices at 15 to 20 cents per kilowatt, good energy jobs gone and manufacturing and petrochemical jobs returning to the Middle East, Asia and South America after having temporarily moved to the Texas Gulf Coast.
"Like Scrooge, who eventually saw the error of his ways in The Christmas Carol, we still have a chance to get the future right on energy policy by taking a true market strategy that will allow America to be energy independent and more prosperous a place to live in," said Smitherman.
Symposium Serves as Open Forum to Discuss Energy Issues
The one-day symposium served as an open forum for discussion of energy development in Texas, including oil, gas and renewable energy, as well as the issues surrounding the growth in energy activity such as infrastructure needs, impact on the state's water and air quality, and landowner rights.
"We're trying to force a public conversation about the state's energy priorities that needs to happen, something that does not happen often. Hopefully through events like this we can get the public conversation to take place," said Evan Smith, founder and CEO of The Texas Tribune.
The Eagle Ford shale boom has brought tremendous opportunities to South Texas in terms of jobs. For example, an 18-year old high school graduate who can pass a drug test can earn $55,000 a year working in the Eagle Ford, and if they have a commercial driver's license, they can earn $80,000 a year for a starting salary, said state Sen. Carlos Uresti (D-San Antonio).
However, lack of infrastructure such as schools, firefighting and emergency services, as well as funding for roads and a shortage of housing have become issues as Eagle Ford exploration and production activity. Uresti said that his office would be looking into addressing infrastructure needs such as road maintenance.
The impact of massive industrial development on a rural landscape, including air quality and water, must be addressed to plan for long-term development for South Texas and avoid the effect of a boom and bust cycle on the region, said Jennifer Powis, senior regional representative for the Texas chapter of the Sierra Club.
"Everybody recognizes that the Eagle Ford has been a game changer for economic development, but now we have the opportunity to take a step back and think about planning the future," Powis noted.
Air quality and water could hold Texas back in terms of natural gas development, Powis said, with benezene issues in the Barnett shale in North Texas and water supply issues in the high desert of South Texas at a time when the state is short on water.
The shortage of water not only poses a challenge for hydraulic fracturing, but for coal and nuclear power, which are also water intensive, said State Rep. Mark Strama (D-Austin). "The only good thing about the drought was that everyone in the state got to see the importance of water" to Texas, said State Rep Jim Keffer (R-Eastland).
Last week, the Texas Railroad Commission reported that permits to flare gas in Texas have risen from 2009 to 2011. Powis said that the flaring of gas in the Eagle Ford shale presents not only an environmental issue, but an economic one, as severance taxes from gas production are not paid on this gas. Severance taxes from gas production are used to fund state schools via the Rainy Day Fund.
From the Sierra Club's point of view, more can be done to address the environmental issues surrounding not only exploration and production activity in the Eagle Ford, but other plays such as the Barnett and Haynesville plays and the Permian Basin, Powis noted.
The hydraulic fracturing disclosure bill that was passed by the Texas state legislature last year was a bipartisan bill, demonstrating the fact that legislators can put away political desires to come up with a good solution.
"If you come to the legislature and want to be part of the solution, there's room at the table for you," Keffer said.
"The state stands to benefit from hydraulic fracturing, but we need to protect the industry by implementing transparency around the process."
While known widely for its oil and gas resources, Texas has been a major player in the U.S. wind industry since 1999, when renewable portfolio standards requiring a certain amount of energy come from renewable resources were implemented. Wind won because it was the cheapest renewable resource in the marketplace, said Strama.
"We know it's important for Texas to be a global leader in energy," said Strama. "We can either fight or lead the evolution to renewable energy that is inevitable."
However, the implementation of renewable resources should be done in a way that does not hinder the economy.
Smitherman noted that a balance needs to be struck between building oil and gas infrastructure and property rights.
"It's always been my policy to tell these utilities and these pipelines to work with landowners, and that imminent domain should be the absolute last resort," he commented.
"If at the end of the day you have to route the pipeline across their property, put it where they want it and be sensitive to their needs."
Generated by readers, the comments included herein do not reflect the views and opinions of Rigzone. All comments are subject to editorial review. Off-topic, inappropriate or insulting comments will be removed.