Obama Administration Forms Natural Gas Interagency
by Dow Jones Newswires
|
Tennille Tracy
|
Friday, April 13, 2012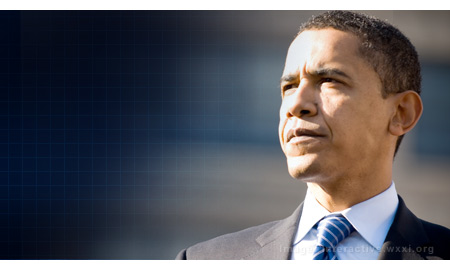 WASHINGTON - The White House announced Friday the formation of a high-level working group designed to coordinate the government's oversight of natural-gas drilling and the much-scrutinized drilling method known as hydraulic fracturing.
The formation of the working group--which aims to coordinate the work of the Environmental Protection Agency and Interior Department, among others--comes at a time when multiple federal agencies are cranking out rules and studies to address potential safety risks.
Scientists, environmental groups and government regulators have raised concerns about natural-gas production's potential to contaminate water, emit air pollution and contribute to seismic activity.
Oil and natural-gas companies, already bound by rules and standards imposed by state officials, recently started to criticize the Obama administration for having nearly a dozen different agencies looking into possible risks. Coming under particularly intense scrutiny is the process of hydraulic fracturing--or "fracking"--in which water, sand and chemicals are injected underground at high pressure to release trapped natural gas.
The American Petroleum Institute, the main lobbying arm for the energy industry, was particularly critical and urged that Obama administration to streamline its efforts.
Friday's announcement won praise from various segments of the oil and natural gas industry, with prominent trade groups like the American Gas Association and the Independent Petroleum Association of America saying it showed the president is committed to promoting natural-gas development in the U.S.
Less than a decade ago, the U.S. was expected to begin importing greater amounts of natural gas. But a recent boom in production, made available by advances in drilling technology, have flooded the U.S. market and supplied domestic businesses and consumers with cheap natural gas.
While also applauding the White House's new working group, API President Jack Gerard cautioned against excessive regulation resulting from both state and federal oversight.
"We have one of the largest known reserves of natural gas in the world, and we need public policies based on sound science in order to develop this affordable source of energy," Gerard said in a statement.
In an executive order issued Friday, President Barack Obama said "it is vital that we take full advantages of our natural gas resources" in part because the industry creates jobs and boosts the economy. He added, however, that the federal government has a responsibility to make sure drilling and production are being done safely.
Generated by readers, the comments included herein do not reflect the views and opinions of Rigzone. All comments are subject to editorial review. Off-topic, inappropriate or insulting comments will be removed.
RELATED COMPANIES