Natural Seafloor Seep Seen As Likely Source of O&G Gulf Sheen
by Dow Jones Newswires
|
Isabel Ordonez
|
Friday, April 13, 2012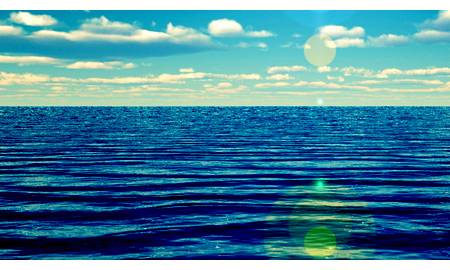 HOUSTON - A natural seafloor seep is likely to be the source of an oil sheen reported earlier this week in the Gulf of Mexico, federal regulators said Friday, adding that the leak is dissipating and doesn't appear to be expanding.
A survey from a remotely operated vehicle deployed by Royal Dutch Shell, which owns two large platforms closest to the leak, showed a known natural seep leaked oil and natural gas, the Bureau of Safety and Environmental Enforcement said in a press release.
The agency, which is part of the U.S. Interior Department and regulates offshore oil-and-gas operations, said it will further analyze the data collected by Shell before making a final determination about the source of the sheen.
The leak, which was reported Wednesday, is located approximately 130 miles southeast of New Orleans near Shell's Mars and Ursa platforms. After conducting inspections, regulators and Shell said Thursday that the sheen didn't stem from the platforms, and that the amount of product released was small.
The U.S. Coast Guard said Friday that the sheen has been reduced to about half the initially reported size of 10 square miles. Shell said Thursday it has confirmed there were no "well control issues" associated with its drilling operations in the area.
Generated by readers, the comments included herein do not reflect the views and opinions of Rigzone. All comments are subject to editorial review. Off-topic, inappropriate or insulting comments will be removed.
RELATED COMPANIES