Mr. President, Now That We Need It, Give Us Our Oil Back
by Raymond J. Learsy
|
Columnist
|
Friday, April 13, 2012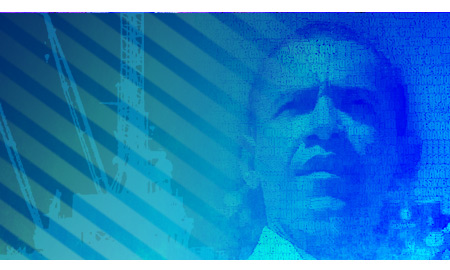 This opinion piece presents the opinions of the author.
It does not necessarily reflect the views of Rigzone.
Iran is cheering
Speculators are profiting
Oil producers celebrating
Our nascent economy tottering
Household budgets being ripped apart
Home owners in Maine freezing
You are sitting on some 700 million barrels of oil in our Strategic Petroleum Reserve (SPR) bought and paid by both the 99% and even the 1%.
Here we are living an economic and political emergency while the tool we have to deal with this issue remains untapped.
A reasonable release from the SPR would immediately drop the price of oil significantly and in turn keep gasoline prices from rising further in the months ahead and very possibly keep the economic recovery on track. In June 2011, when the Department of Energy announced it would be releasing 30 million barrels of oil, the price of oil dropped almost immediately by $4.00/barrel ("White House to release 30M barrels of oil" Politico 06.23.11) sending the speculators running for the hills.
Back then when the release was announced Speaker of the House John Boehner bridled:
Everyone wants to help the American people and lower prices at the pump -- especially now, in tough economic times. And it is good that the Obama Administration is conceding that increased supply will lower those costs. But by tapping the Strategic Petroleum Reserve, the President is using a national security instrument to address his domestic political problems. The SPR was created to mitigate sudden supply disruptions. This action threatens our ability to respond to a genuine national security crisis and means we must ultimately find the resources to replenish the reserve -- at significant cost to taxpayers.
This time around Mr. Boehner and everyone else should understand high, ever higher, oil prices are Iran's most effective weapon. It will help the mullahs realize the cash flow they need to maintain their authoritarian rule while playing nuclear roulette. Embargoing swaths of their oil exports will have little or no impact if their saber rattling, together with the help of the oil speculators, pushes oil prices to ever higher highs.
Mr. President, pull the plug on the SPR now, and let the oil flow.
Generated by readers, the comments included herein do not reflect the views and opinions of Rigzone. All comments are subject to editorial review. Off-topic, inappropriate or insulting comments will be removed.
MORE FROM THIS AUTHOR

Raymond J. Learsy
Author, Oil & Finance: The Epic Corruption