Norway Greenlights Lundin's $4.2B Edvard Grieg Oil Field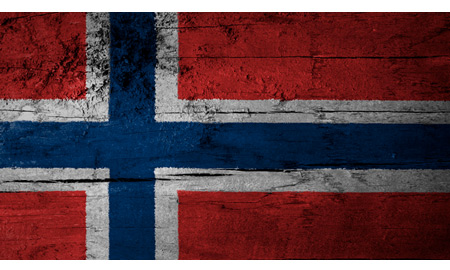 Lundin has received approval from the Norwegian government for the development of the Edvard Grieg oil field – the company's first operated field offshore Norway, Dow Jones Newswires reported Friday.
The $4.2 billion development contains 186 million barrels of oil equivalent with peak production expected to be about 90,000 barrels of oil equivalent per day (boepd). Edvard Grieg, formerly known as Luno, is the first of several new developments on the Utsire Height in the North Sea.
In a statement, Norway's Minister of Petroleum and Energy Ola Borten Moe said the developments are in line with the country's long-term energy policy and brings more diversity to the Norwegian Shelf.
Edvard Grieg's production will be combined with the nearby Draupne field, which is operated by Det norske. The development calls for 15 wells to be drilled from a jackup with first production expected in the fourth quarter of 2015.
In the coordinated development solution, the partially processed fluids from Draupne will be transported from the Draupne platform to the Luno platform for stabilization and export of oil and gas.
The combined production from the Luno and Draupne fields will be phased in time with Draupne production planned to start in late 2016 and increasing toward a peak rate in late 2018. The Luno platform design capacity will accommodate in excess of 120,000 bpd and up to 175 MMcf/d when Draupne production is combined with oil and gas from the Luno field.
Discovered in 2007, Edvard Grieg is situated 112 miles (180 kilometers) west of Stavanger on Block 16/1 in Production License 338. The water depth of the site is 356 feet (108 meters).
Lundin operates the license with a 50 percent stake. Partners on the field include Wintershall Norge (30 percent) and RWE Dea (20 percent).
Generated by readers, the comments included herein do not reflect the views and opinions of Rigzone. All comments are subject to editorial review. Off-topic, inappropriate or insulting comments will be removed.
RELATED COMPANIES