Spain Ramps Up Diplomatic Pressure On Argentina On YPF
by Dow Jones Newswires
|
Ilan Brat
|
Friday, April 13, 2012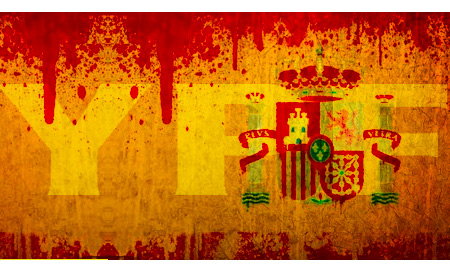 MADRID - Spain moved Friday to exert diplomatic pressure on Argentina amid continued uncertainty over the Latin American nation's plans for the local unit of Repsol YPF SA, Spain's flagship oil company.
Reports in recent weeks have suggested that the Argentine government is considering some kind of state intervention in YPF SA (YPF), the former national oil and gas company in which Repsol has a controlling stake. Reports had suggested that Argentine President Cristina Kirchner would announce some kind of action regarding YPF during a Thursday evening speech, but in the event she instead spoke about chocolate and beef exports.
The uncertainty has affected Repsol's share price, which Friday was down 2.1% at EUR17.58 in Madrid. Repsol owns 57.4% of YPF, but Argentina's Eskenazi family, which holds 25.5%, is responsible for day-to-day management of the firm. The rest of the company's shares trade on stock exchanges in New York and Buenos Aires.
Jose Manuel Garcia-Margallo, Spain's foreign minister, on Friday called Carlos Bettini, the Argentine ambassador, to a meeting where he reinforced Repsol's importance to the Spanish state. At a subsequent press conference, Garcia-Margallo said his government is in daily touch with Argentina on the situation, and said that while Spain wanted dialogue, it was also studying possible measures to be adopted in the event of any intervention.
Separately, the European Union said it has formally expressed its concerns to the Argentine government and said it is monitoring the situation.
Earlier Friday, Repsol said that the Argentine government hasn't communicated any details about plans.
Spain has been raising the tenor of its communications regarding the YPF matter in recent days. Were Argentina to forcefully injure Spanish business interests, it will prompt some kind of response, Energy Minister Jose Manuel Soria indicated prior to Kirchner's speech Thursday. Any hostile gestures toward Spanish companies will also be considered "hostility toward Spain and the government of Spain," he said, adding that such actions would have "consequences."
However, Kirchner's lack of reference to YPF Thursday came a day after the company committed to increasing its investment in the Argentine province of Santa Cruz, to $4.4 billion over the next five years.
The Argentine central and provincial governments in recent months have unleashed an intense push to prod the company to invest more in exploration and production.
Kirchner blames years of declining oil and gas output on companies that she says haven't invested enough. But critics say price caps and government intervention have discouraged investment.
Dwindling domestic gas supplies, coupled with high demand, have forced Argentina to import growing volumes of more expensive gas from Bolivia and Trinidad and Tobago. Those imports have started to take a growing bite out of the trade surplus, which is a key source of the U.S. dollars that the government uses to pay its creditors.
Last year, Argentina imported $9.4 billion in fuel, natural gas and refined products.
Some analysts raised concerns about YPF's commitment to Santa Cruz.
It "may set an important precedent in its position with the Argentine authorities," Peter Hutton, an analyst with RBC Capital Markets, said in a research note. It also "raises serious questions over the funding of [capital expenditures] if replicated elsewhere," he said.
Generated by readers, the comments included herein do not reflect the views and opinions of Rigzone. All comments are subject to editorial review. Off-topic, inappropriate or insulting comments will be removed.
RELATED COMPANIES