South Sudan Won't Withdraw Unless UN Deploys Neutral Troops
by Dow Jones Newswires
|
Jenny Gross
|
Thursday, April 12, 2012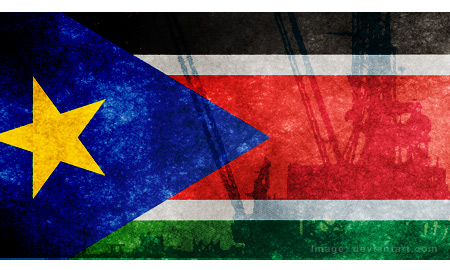 LONDON - South Sudan Thursday said it won't remove its forces from the Heglig oil field, which it captured earlier this week, unless the United Nations deploys neutral troops to Heglig or Sudan vows not to use Heglig as a base for future attacks on South Sudan.
"We want to prevent another round of violence," the South Sudan presidency said in a statement issued Thursday.
South Sudan is committed to peace with Sudan, "and is willing to resume negotiations immediately in order to resolve all outstanding issues," it said.
Sudan and South Sudan have both said they don't want a full-blown war, neither side is showing signs of relenting. The deadlock is sinking hopes that the two countries can diffuse the escalation over the disputed border regions and oil transit fees quickly.
South Sudan in late January halted its roughly 350,000 barrels a day oil production after it said the north was stealing southern oil--a charge its northern neighbor denies.
Oil market analysts have cited South Sudan's halt of exports as a factor supporting current high oil prices.
The Heglig oil field, of which South Sudan has taken control, has been a source of contention between the two countries, with both sides claiming ownership. The field has the production capacity of 60,000 barrels a day of oil.
Generated by readers, the comments included herein do not reflect the views and opinions of Rigzone. All comments are subject to editorial review. Off-topic, inappropriate or insulting comments will be removed.