Poll: Most US Consumers Unfamiliar With Hydraulic Fracturing
by Dow Jones Newswires
|
Angel Gonzalez
|
Wednesday, April 11, 2012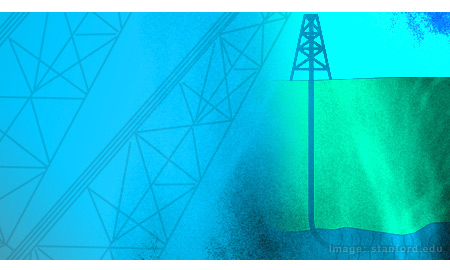 HOUSTON - Despite having unleashed a natural gas supply boom that is transforming the U.S. energy landscape and receiving extensive attention from the media, the practice of hydraulic fracturing is unfamiliar to most consumers, according to a poll conducted by the University of Texas at Austin.
The poll, released Tuesday, showed that 62 percent of the people surveyed said they weren't familiar with hydraulic fracturing or "have never heard of it." The practice, which consists of cracking natural gas-rich rock formations open with high-pressure jets of liquid, has helped create a glut of natural gas in the U.S. but has resulted in controversy, as some environmentalists say that the technique can contaminate acquifers. The oil industry denies that claim.
When asked to describe how they feel about the rules governing "fracking," as the technique is known, about 38 percent of the respondents said they favor more regulation. About 14 percent said there is too much regulation.
The UT survey is a twice-annual survey of energy issues. About 2,371 people responded to the poll. The majority--65 percent--said that energy issues are important to them, and 61 percent said they would vote for a candidate who would back increased natural gas development.
A majority of respondents also backed further investment in renewable energy. About half of them said they were in favor of the Keystone XL pipeline expansion, a project that would bring additional Canadian crude to the U.S. Gulf Coast, but that is heavily opposed by environmentalists. The project is currently being reviewed by the U.S. State Department.
Generated by readers, the comments included herein do not reflect the views and opinions of Rigzone. All comments are subject to editorial review. Off-topic, inappropriate or insulting comments will be removed.