Argentina's President Will Announce YPF Takeover Thursday
by Dow Jones Newswires
|
Ken Parks
|
Wednesday, April 11, 2012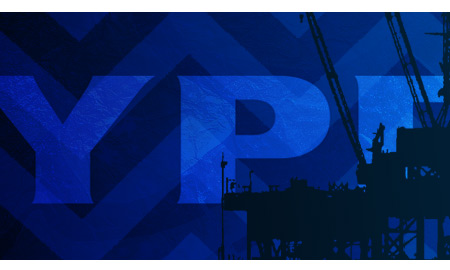 BUENOS AIRES - Argentina's federal government will take management control of oil and gas producer, YPF SA, and give provincial governments seats on the company's board of directors, newspaper Pagina 12 said, citing the governor of Neuquen Province.
President Cristina Kirchner is expected to announce the takeover of YPF on Thursday when she meets with governors from Argentina's oil and gas producing provinces, Governor Jorge Sapag said.
"We think there is going to be news in the meeting the President has called for Thursday," he was quoted as saying.
Argentina's largest oil and gas producer, YPF will have a "mixed" capital structure consisting of public and private sector shareholders, the governor said.
Though Spain's Repsol YPF owns 57.4% of YPF, it is actually Argentina's Eskenazi family, which holds a 25.5% stake, that is responsible for day-to-day management of the firm. The rest of the company's shares trade on stock exchanges in New York and Buenos Aires.
Sapag's comments after a meeting on Tuesday with executives of Petrobras Argentina SA and Planning Minister Julio de Vido were widely reported in local media.
The new YPF will have 25 directors and seek private sector investment, financial newspaper El Cronista reported, without citing sources.
Kirchner has taken a hardline with the oil and gas industry this year as declining output at aging fields forces her government to import growing volumes of fuels.
She says private-sector companies haven't invested enough in their operations to prevent Argentina from becoming a net energy importer. Critics of the Kirchner administration's energy policies point to onerous price caps and the absence of financial incentives as the main reasons why producers haven't invested more in exploration and production.
At the behest of the administration, the provinces have revoked a number of concessions held by oil and gas companies in recent weeks. But the majority of the concessions rescinded to date were held by YPF, and include some of its most productive oil fields.
YPF Repsol Chairman Antonio Brufau is in Buenos Aires this week to seek a meeting with Argentine officials.
Deutsche Bank on Tuesday cut its rating on shares of YPF to hold from buy due to the deteriorating political environment in the South American country.
"Since the start of the conflict between YPF and the government, we were hopeful for a better resolution, but the removal of concessions and the possibility of the government becoming a shareholder of the company indicate that the upside is limited from current levels, at least in the short term," Deutsche Bank analysts said in a report.
YPF's shares traded in Buenos Aires closed 1.6% lower at ARS120.50 on Tuesday. Its ADRs fell 2% to $22.22, giving the company a market capitalization of $8.7 billion.
Generated by readers, the comments included herein do not reflect the views and opinions of Rigzone. All comments are subject to editorial review. Off-topic, inappropriate or insulting comments will be removed.