Total: Extensive Prep Needed, Well Intervention Still Weeks Away
by Dow Jones Newswires
|
Geraldine Amiel
|
Tuesday, April 10, 2012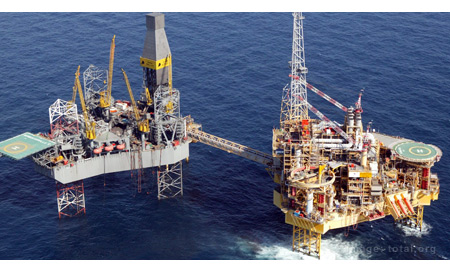 PARIS -- Total SA (TOT, FP.FR) Tuesday said it is still in the preparatory stage of "killing" a gas leak well at its Elgin platform in the North Sea, more than two weeks after it evacuated the site.
Total signaled it was still weeks away from an operation to "kill" the well through heavy mud-pumping, indicating a slower time-frame than expected.
"Preparations for the well intervention operation to stop the gas leak on the Elgin Well Head Platform continue to progress," the French oil and gas major said in a statement.
"Over the coming weeks, there will be several helicopter flights to the platform to undertake the required preparations and bring the necessary equipment before the well intervention can begin," Total said.
To kill the leaking well, Total plans to pump heavy mud into the well, to definitely seal it and end the leak.
Such an operation is expected to take less than two months to achieve, but needs the platform to be manned.
Simultaneously, the group is also preparing to drill two relief wells, at a distance from the platform and the leak itself, should the top kill job be too risky.