Nat Gas vs. Electric Vehicles: Which Will Drive U.S. Passenger Car Market?
by Karen Boman
|
Rigzone Staff
|
Monday, April 09, 2012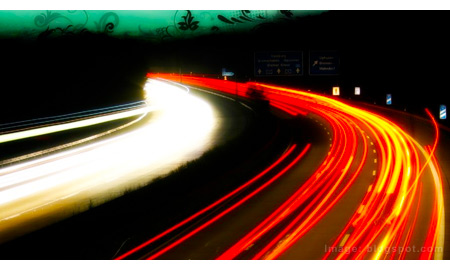 T. Boone Pickens and other energy industry executives have been promoting the increased use of natural gas in the U.S. as a means of developing a market for the abundant U.S. shale gas supply now available, as well as bolstering the U.S. economy and weaning the nation of its dependence on foreign oil.
While initial efforts have been focused on the heavy-duty vehicle market, increasing the number of light-duty passenger cars that run on compressed natural gas (CNG) is viewed as the next step towards achieving these goals.
In early March, Chesapeake Energy and GE unveiled plans to jointly develop infrastructure to promote the use of natural gas as a transportation fuel, including CNG and liquefied natural gas transportation and gas home-fueling solutions.
An estimated 112,000 natural gas vehicles are on U.S. roads today and over 13 million are being driven worldwide, according to the Natural Gas Vehicles for America (NGVA) trade association website. However, an estimated half a million light-duty, CNG powered passenger vehicles could be on U.S. roads by 2020, said NGVA President Richard Kolodziej.
Kolodziej commented that he is not surprised that the more aggressive natural gas producers are promoting use of natural gas in power generation and transportation.
"The petrochemical industry wants gas to stay below $2/Mcf forever, not realizing the correlation between higher prices and more supply," said Kolodziej, adding that little profit can be made in the residential and commercial market, and the industrial market is tied to the economy.
Gas-Powered Vehicles
With gasoline prices approaching $4/gallon and the U.S. government's ongoing efforts to reduce greenhouse gas emissions from vehicles driving on U.S. roads, the question of whether the use of alternative fuel vehicles will grow seems a logical one. Whether CNG vehicles will capture a significant market share of the U.S. passenger vehicle market, and how these vehicles will compete against electric vehicles (EVs), remains to be seen.
Natural gas could come from behind and overtake market share from EVs if original equipment manufacturers and the U.S. Department of Energy (DOE) promote CNG vehicles and if the public can have more access to natural gas filling stations, said Larry Rinek, senior technology consultant with Frost & Sullivan's technical insights division.
Advocates of CNG vehicles point to the lower exhaust emissions from CNG versus gasoline-powered cars. However, CNG vehicles are not a panacea that will save everybody from dependence on foreign fuels, said Rinek.
Drawbacks to CNG vehicles include the availability of fueling stations. The natural gas filling stations that are available in the U.S. tend to be concentrated in areas where commercial fleets of CNG vehicles exist; buses and trucks are the biggest market for CNG today.
Additionally, CNG cars also have less power than gasoline-fueled cars, said Rinek, who road tested a 2012 Honda Civic CNG vehicle earlier this year and was underwhelmed by its performance. After-market enhancements to boost power on CNG cars are costly, and a fact with which most drivers will have to learn to live.
"These are not performance vehicles," commented Rinek. "These cars are for Joe and Jane Consumer who are going to the market and not going very fast."
CNG tanks eat up most of the trunk space in cars, creating a nuisance for drivers, Rinek noted.
Availability of cars is another issue. At present, the Honda Civic natural gas vehicle is the only light-duty natural gas vehicle available from an original U.S. equipment manufacturer. The available of CNG cars does appear to be changing.
In early March, Chrysler said it would begin selling a Ram 2500 Heavy Duty pickup that runs on CNG, the Associated Press reported. General Motors will also begin selling versions of its Chevrolet Silverado and GMC Sierra 25500 HD that run on natural gas.
Last fall, Honda announced it would rapidly ramp up output of the 2012 Honda Civic Natural Gas car to meet anticipated demand for the vehicle.
Natural gas cars cost more than gasoline or diesel powered cars, according to NGVA, but a number of federal and state tax credits are available for the purchase of a CNG vehicle.
Kolodziej believes that consumer interest in purchasing a CNG vehicle or converting an existing vehicle for CNG use will grow as the availability of natural gas fueling stations do. The cost of these cars mean that people who purchase them will most-likely already own a vehicle or two, he added.
"The focus of developing a market for natural gas powered cars has not been to intentionally ignore the consumer market, but to focus initially on return to home vehicles, such as buses or trucks that move across the country," Kolodziej commented, saying that he believes that electric cars will be a niche application and that hydrogen-fueled vehicles are "great in theory" but face the challenge of high manufacturing costs.
Electric-Powered Vehicles
Cars with electric-powered motors have been around for over a century, but the internal combustion engine and mass production of gasoline-fueled vehicles put electric-powered cars on the backburner. Currently, EVs are the darlings of environmental activities--with federal and state tax incentives, a number of electric cars available for purchase and the number of charging stations growing through public and private investment, Rinek commented.
However, the limited driving range of electric powered cars – with drivers lucky to get 100 miles between stops at charging stations -- has been a deterrent to their widespread adoption in the U.S. market. As a result, EVs ended up being relegated to a second or third urban vehicle used for short trips, Rinek commented.
The limited range of electric vehicles and the lengthy time required to recharge an electric car's batteries are two big Achilles heels for EV vehicles, said Michael Gorton, an engineer, physicist, lawyer and power systems engineer who writes and speaks on topics related to energy, alternative vehicles and solar power finance.
"If you're driving from Houston to Dallas and have to stop for eight hours to recharge you're car, it's not so fun [to drive an electric vehicle]." Using solar cells to recharge an EV also is not the way to go right now, with further advances in solar technology needed before solar cells become a more feasible option for EVs.
To avoid high costs, EV drivers must be conscious of where they can charge their cars and what time of day they can do so. Otherwise, they may find themselves stranded without an electric outlet and end up being "charged through the nose" by utilities to recharge their vehicles.
"Utilities have mixed feelings about EVs," said Rinek. "They are promoting the use of and operate large EV fleets, but they would prefer drivers of EVs only charge at night when surplus capacity is available," as the charging draws significant power grid.
The cost of EV vehicles compared to gasoline-fueled vehicles is a drawback to purchasing an EV, mostly due to the lithium ion battery packs within the cars. To compensate for the weight of the battery, the EVs currently being manufactured are mostly smaller cars.
"If the cost, weight and issue of charging time can be addressed, the cost of EVs will be brought down dramatically," said Gorton.
There's a good chance of a breakthrough in battery technology that will allow for a wide use of EVs, but Gorton said he doesn't see significant breakthroughs in CNG motors on the horizon.
First U.S. Coast to Coast EV Fueling Station Planned
Bruce Brimacombe, founder and CEO of Arizona-based GoE3, an economic change engine involved in deploying the first coast-to-coast EV infrastructure project in the U.S., noted that CNG can play a role in the EV market as a fueling source for recharging EV batteries outside the main power grid.
GoE3 on April 21 will launch the new infrastructure project at Biosphere 2 in Tucscon, Ariz. These charging stations will be Level Two, 70 Amp or higher to support all modern EVs and make interstate travel for EVs and plug-in EVs.
Over the next three years, charging stations will be installed along the major interstate highways 1-40, 1-10, 1-20 and 1-70, with stations located every 50 to 75 miles. This infrastructure system, which will be constructed through private funding, will allow drivers to travel in EVs from New York to Los Angeles.
The stations will feature fast chargers that can recharge an EV battery anywhere between 15 and 45 minutes. "We're trying to support all the [EV] cars to the best of their ability," said Brimacombe. "We're not trying to take a side in the fight."
The system is being constructed in anticipation of the number of EVs that manufacturers will be bringing on the U.S. market, Brimacombe noted, citing a 2010 study by Baum and Associates that an estimated 32 models of EVs are expected to be available by 2015, with over 2 million EVs expected to be on U.S. roads in that year.
Both CNG and electric powered vehicles will be equally compatible in the U.S. auto market in the next 20 to 30 years, said Keith Woods, director of the board for the Salt River Project, which services 960,000 utility customers in Phoenix, Ariz.
"Much like the utility industry, it's best to have a diverse portfolio of fuels to have some price certainty and security, like having a mutual fund instead of buying a stock," Woods commented.
Generated by readers, the comments included herein do not reflect the views and opinions of Rigzone. All comments are subject to editorial review. Off-topic, inappropriate or insulting comments will be removed.