Source: BP to Put Raft of North Sea Stakes Up for Sale
by Dow Jones Newswires
|
Alexis Flynn
|
Wednesday, April 04, 2012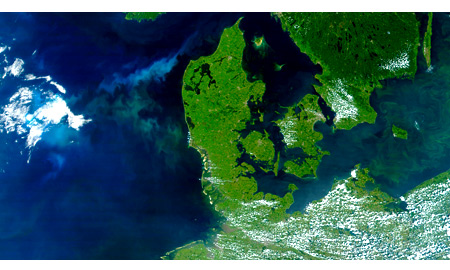 LONDON - BP PLC plans to sell its shares in most of the North Sea oil fields where it doesn't hold operational control as the U.K. energy giant continues to reshape its portfolio to concentrate on higher-margin assets elsewhere in the region, an industry source has said.
BP will soon begin a process to market the assets, including its 27.5% share of the Royal Dutch Shell PLC-owned Shearwater field, its interests in the Marathon Oil Corp.-controlled Brae fields and its 18% share of the Erskine gas field, operated by Chevron Corp. the source said Tuesday.
It is too early to say how much BP is looking to raise from the sales, however, the total value of its non-operated North Sea assets is around $2.5 billion, a banking source said Wednesday.
BP has recently spoken of developing a "more focused" North Sea business, selling some of the more peripheral parts of its portfolio while simultaneously investing in higher-margin fields West of the Shetland Islands and enhanced recovery techniques.
The company is still in the throes of a wide-ranging sell-off program, initially undertaken to help cover the costs of the Deepwater Horizon disaster, but which has since been expanded as BP seeks to reshape itself. Chief Executive Bob Dudley has said the company, now in slimmer form after $23 billion of divestments, favors "value over volume" -- or better profit margins rather than pure production heft.
With crude prices still stubbornly high, it is likely BP would make a tidy profit by offloading its share of some long-producing oil and gas fields. For example, BP's portion of Shearwater, a 50,000 barrel of oil equivalent a day gas field, could be expected to fetch around $300 million, another banking source said.
BP declined to comment on "market rumors and speculation," but spokesman Robert Wine stressed that the company remained committed to the North Sea and pointed to the firm's continued long-term investment there. Some 19% of BP's main projects worldwide are in the North Sea, and the company last year announced it would go ahead with a $4.7 billion redevelopment of the giant Schiehallion field west of Shetland with partners.
However, last week BP sold a package of gas fields in the southern North Sea, including associated infrastructure, to privately owned Perenco Ltd. in a deal valued at $400 million.
The auction would likely attract a similar type of buyer as the Anglo-French independent Perenco; smaller exploration and production firms that are happy to take on some of the costs of running older, declining fields for the assured barrels of oil and gas that they provide.
A recent move by the U.K. government to aid investment in the North Sea is also likely to help shore up investor interest. Chancellor of the Exchequer George Osborne recently announced the government would formally guarantee that tax relief for the cost of dismantling old rigs will still be there when oil and gas fields reach the end of their productive life. An ironclad assurance on this "decommissioning relief" is expected to help unlock renewed merger and acquisition activity in the North Sea, analysts have said.
Disposals by large integrated oil companies has become an established theme in the North Sea in recent years as firms like Chevron and ExxonMobil Corp. have moved to offload their more mature assets at a time when high crude prices help attract buyers.
But the North Sea's older fields aren't without their problems. Often costly to maintain, recent safety and environmental incidents have also served to highlight the challenges that operators face as aged infrastructure becomes more susceptible to wear and tear. An underwater pipe at Shell's Gannet platform leaked crude for more than a week last summer, resulting in the U.K.'s worst oil spill in a decade, while French major Total SA is still battling to contain a gas leak aboard its Elgin installation.
Generated by readers, the comments included herein do not reflect the views and opinions of Rigzone. All comments are subject to editorial review. Off-topic, inappropriate or insulting comments will be removed.
RELATED COMPANIES