US Unveils Plan to Cut Onshore Oil Drilling Permit Application Time
by Dow Jones Newswires
|
Tennille Tracy
|
Tuesday, April 03, 2012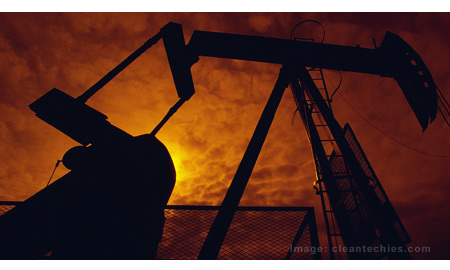 WASHINGTON - The Obama administration announced a plan Tuesday to expedite permits for oil and natural gas drilling on public lands.
Under attack from Republicans who say the administration isn't doing enough to promote domestic energy production, the Interior Department said it was switching to an automated system for reviewing drill-permit applications.
The new system should cut the review time from 298 to 60 days, Bureau of Land Management Director Bob Abbey said Tuesday.
The Interior Department also announced a new automated system for holding oil and natural gas drilling lease auctions.
The oil and natural gas industry applauded the move, but urged the administration to also open additional areas for drilling and reduce the amount of time it takes to conduct environmental reviews.
President Barack Obama has made a push in recent weeks to promote his domestic energy policies, fending off Republican-led attacks that hold him responsible for the recent rise in gasoline prices.
He has said that his administration oversees the highest level of U.S. oil and natural gas production in several years. Republicans counter that the bulk of the increase has occurred on private and state-owned land, where the federal government has no control.
The Energy Information Administration said last month that oil production on federal lands reached 112 million barrels in 2011, its highest level since at least 2003. Natural gas production on federal lands, however, fell to its lowest level since 2007.
Generated by readers, the comments included herein do not reflect the views and opinions of Rigzone. All comments are subject to editorial review. Off-topic, inappropriate or insulting comments will be removed.