Obama Clears Sanctions Against Iran
by Dow Jones Newswires
|
Nathan Hodge & Tennille Tracy
|
Friday, March 30, 2012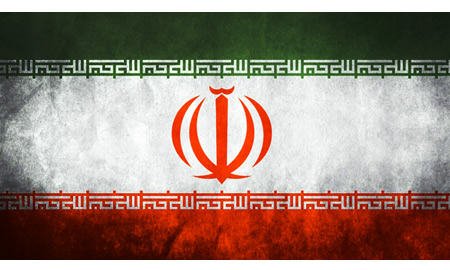 WASHINGTON - The White House cleared the way for tough new sanctions on Iran Friday, saying a cutoff of Iranian oil would not significantly harm world markets.
In a finding dated March 30, President Barack Obama said there was "sufficient supply of petroleum and petroleum products from countries other than Iran" to cushion the impact of sanctions on oil markets.
The move, which comes amid rising gasoline prices across the country, allows the U.S. to move forward with congressionally mandated sanctions that target financial institutions doing business with Iran's Central Bank, a conduit for the country's oil sales. The sanctions are part of a broader effort to thwart Iran's nuclear ambitions. U.S. and European Union countries say Iran is trying to build a nuclear weapon, while Iran says its intentions are peaceful.
The sanctions are having a "significant impact" on Iran's government and economy, a senior administration official told reporters Friday. The sanctions focus "on what is the ultimate goal, which is to compel the Iranians to the table."
A law signed by Obama in late 2011 set Friday as a deadline for the White House to move forward with the sanctions or to block them. The U.S. sanctions go into effect June 28. A separate embargo on Iranian oil, adopted by the European Union, goes into effect around the same time.
In recent weeks, oil markets have factored in the possibility that looming sanctions on Iran might take a significant amount of oil off the global market. Iran is the world's third-largest exporter of crude oil, according to the Energy Information Administration.
Obama administration officials have hinted in recent weeks tapping the U.S. Strategic Petroleum Reserve was a tool available to calm oil markets. "It's an option that is and will remain on the table," a senior administration official Friday.
Obama sold 30 million barrels from the SPR last year as part of an international effort to offset oil losses from Libya's civil war.
Earlier this year, the U.S. Energy Information Administration said the world oil market is growing "increasingly tight" because of swelling demand, supply shortages and a "modest" of spare capacity.
"Nonetheless, there appears to be sufficient supply of non-Iranian oil," the official said.
The State Department has exempted nearly a dozen countries from the Iran oil sanctions, saying they have already reduced their purchases of the country's oil. Among them are Japan, France, Germany, Italy and the U.K.
The U.S. has not yet said how it will move forward with China and India, economic powerhouses that are large importers of Iran's crude oil.
A senior administration official said Friday South Korea had "indicated an interest" in complying with the sanctions. The U.S. maintains a "steady and consistent dialogue" with other countries, the official said. "We are fully prepared to go forward with these sanctions."
Generated by readers, the comments included herein do not reflect the views and opinions of Rigzone. All comments are subject to editorial review. Off-topic, inappropriate or insulting comments will be removed.
RELATED COMPANIES