Coalbed Methane to Play Integral Role in China's Gas Production Goals
by Karen Boman
|
Rigzone Staff
|
Monday, April 02, 2012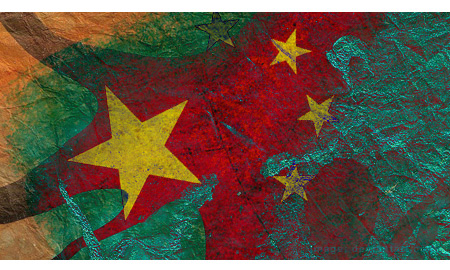 Coalbed methane (CBM) gas production should begin to take off within the next six to seven years, playing an integral role in China's gas production growth plans to address anticipated growth in Chinese energy demand as well air quality issues facing the nation.
By 2015, CBM production is expected to total approximately 22.5 Bcm/year, with a range of 21.5 to 23.5 Bcm/year, up significantly from current production of 5 Bcm/year, said Huw Williams, Asian investor relations representative with Far East Energy, a coalbed methane exploration and producer play with interests in China.
CBM could supply approximately 10 percent of Chinese gas demand, which is expected to reach 230 Bcm by 2015.
Although CBM production first began in China in 2005, production has been slow to take off. Williams attributed the slow production growth to the learning curve in understanding coal seams in China, which has meant CBM activity in China has been mostly focused on developing and testing.
"CBM production in the U.S. has been running since the late 1970s and early 1980s, and in Australia, large-scale CBM production has been running now for the past 20 years," Williams commented. "It does take a while for operators to learn and understand how coal seams will function."
Unlike CBM found in the U.S. and Australia, China's CBM reserves take a fair bit of work in terms of drilling and hydraulic fracturing in order to get gas production to flow, Williams commented.
The desire of Chinese majors to learn unconventional gas drilling and production techniques has helped advance that curve, and the tax incentives and breaks on foreign companies pursuing CBM development, including tax breaks on importing equipment and on production, are expected to help advance CBM production in China.
Another factor that has hindered China's CBM production growth is the lack of infrastructure available to move large quantities of CBM to key markets in China. Most major pipelines in China cross west-to-east to bring gas to China's economic powerhouses such as Shanghai and Beijing. Localized CBM pipelines are now being built by individual provinces to move CBM to end markets.
CBM may be more of a regional story in China than a national one as CBM has typically been produced within a few hundred kilometers of where it is produced. This contrasts Australia's coal seam gas development, which is being used to back liquefied natural gas (LNG) export projects under development in Queensland.
However, China's growing demand for gas in industrial, domestic and vehicle use--as well as the need for an environmentally friendly fuel alternative to coal--will make development of all potential gas resources, including CBM and shale gas, critical to China's future energy story.
Worker safety is another reason the Chinese government is interested in moving CBM production forward. Increasing CBM production in China is seen as a way to lower the number of worker deaths in the coal mining industry.
"It's not an issue of demand in China, it's about supply," Williams said, who sees more local and regional pipelines being developed in China to move CBM supply. "If you put a pipeline in, they [local markets] will want the gas."
According to the Chinese government's official estimates, China has 36 Tcm of CBM reserves. Key centers for CBM development within China lie in Shanxi and Shaanxi provinces.
Gas demand in China currently is being met by LNG imports from Qatar and Australia; increased CBM production in China would offer an alternative to higher priced imports. CBM gas would offer an alternative to the diesel and liquefied petroleum gas still heavily consumed in many factories if CBM were made accessible to these markets.
Williams anticipates that CBM production growth, which has been in development for several years, will be ahead of shale gas production growth in China, which is still in its infancy.
The drilling production and techniques used to unlock U.S. shale gas production, as well as the types of plays in the U.S., unleashed an abundance of shale gas supply on the U.S. market. However, this strategy may not necessarily work in other parts of the world. For example, initial wells results from shale gas wells in Poland, considered Europe's great hope for shale gas, have not been impressive.
"If it's taken CBM companies seven to eight years to figure out how coal seams in China work, it will take time to figure out how shale plays in China work," Williams noted.
Williams noted that Far East's Shouyang block in Shanxi province, which is estimated to hold net 1P reserves of 54.6 Bcf, is higher in permeability and should produce more easily. Shanxi province historically has been one of China's major coal mining areas. This valuation is based on 24 percent of the block's valuation, which underlines the high potential of the entire Shouyang block.
The block also has access to two CBM pipelines that will allow CBM production access to markets. This access, and the company personnel's extensive experience with drilling CBM, put Far East in a good position for meeting its production goals of 10.6 MMcf/d, Williams noted.
Generated by readers, the comments included herein do not reflect the views and opinions of Rigzone. All comments are subject to editorial review. Off-topic, inappropriate or insulting comments will be removed.
RELATED COMPANIES