US Senate Defeats Bid to End Subsidies to Largest Oil Cos
by Dow Jones Newswires
|
Corey Boles
|
Thursday, March 29, 2012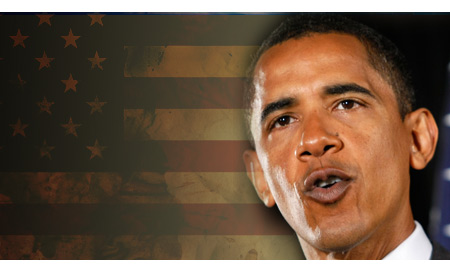 WASHINGTON - Senate Republicans united to block a Democratic attempt to end roughly $20 billion in federal subsidies to the largest oil and gas companies, in a largely political vote that had little chance of being approved by the divided Senate.
The bill would have affected subsidies paid to BP PLC, Exxon Mobil Corp., Royal Dutch Shell PLC, Chevron Corp. and ConocoPhillips.
The Senate voted 51 to 47, mostly along party lines. Even though a majority of senators approved the legislation, it fell short of the 60-vote requirement to pass it.
Four Democrats--Sens. Mark Begich of Alaska, Mary Landrieu of Louisiana, Ben Nelson of Nebraska and Jim Webb of Virginia--joined with most Republicans in opposing ending the subsidies. Maine Republican Sens. Susan Collins and Olympia Snowe voted with Democrats in supporting banning them.
Democrats had proposed redirecting some of the money that would be saved by the taxpayer to renew a series of lapsed tax credits aimed at manufacturers of solar panels, wind turbines and electric cars. Those credits ran out at the end of last year, and the renewable-energy industry has been clamoring for Congress to renew them.
The remaining $9 billion would have been used towards paying down the budget deficit.
The effort by Democrats was a political gesture aimed at highlighting Republicans' support for the biggest oil companies at a time when people are struggling to afford gasoline at the pumps.
For their part, Republicans criticized Democrats for what they called a tax increase on oil companies at a time when prices at the pump are rapidly escalating. According to the auto club AAA, the average price of a gallon of gasoline stood at $3.92 on Thursday. Many experts have predicted that the average price could hit $5 by the summer months.
"Is this really the best we have to offer folks who are staring at $4 a gallon of gas," Senate Minority Leader Mitch McConnell (R., Ky.) said. "A bill that even Democrats admit won't have anything to do with the price of gasoline?"
Democrats pointed to the fact that the five largest oil companies reported a combined $140 billion in profits in 2011. They argued that ending unnecessary taxpayer subsidies would have no effect on the price of gasoline.
President Barack Obama and congressional Democrats have sought to end the payments since he took office, although they have been consistently blocked by Republicans.
On Thursday, the president reiterated his call for the end of the subsidies shortly before the Senate voted.
"Right now, the biggest oil companies are raking in record profits--profits that go up every time folks pull up into a gas station," President Obama said from the White House Rose Garden. "You're already paying a premium at the pump right now. And on top of that, Congress up until this point has thought it's a good idea to send billions more of your tax dollars to the oil industry."
Generated by readers, the comments included herein do not reflect the views and opinions of Rigzone. All comments are subject to editorial review. Off-topic, inappropriate or insulting comments will be removed.