API: Atlantic Seismic Exploration Announcement an Empty Gesture
by Karen Boman
|
Rigzone Staff
|
Wednesday, March 28, 2012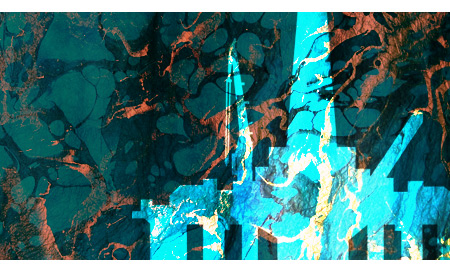 The Obama administration's plan to allow oil and gas seismic activity offshore the mid and south-Atlantic U.S. coast is a "conversation starter" but the path towards a forward-thinking, comprehensive energy policy remains unclear, said American Petroleum Institute Upstream Director Erik Milito in a statement.
"The administration's announcement does not put the U.S. on track to produce more of its own energy, and does not make up for three years of failed energy policy," said Milito. "It continues the pattern of delaying U.S. oil and gas development and supplies until well into the future."
Milito called the announcement political rhetoric and an attempt to make the Obama administration look like it is doing something on gas prices, "but in reality it is little more than an empty gesture."
"Without an Atlantic coast lease sale in their five-year plan, the administration's wishful thinking on seismic research has no ultimate purpose," Milito commented. "The White house has banned lease sales in the Atlantic for at least the next five years, discouraging the investment and job creation, and ultimately production, which would make seismic exploration valuable."
Secretary of the Interior Ken Salazar and Bureau of Ocean Energy Management Director Tommy P. Beaudreau on Wednesday released a draft Programmatic Environmental Impact Statement for public comment to allow input for future decision-making into whether the mid and south Atlantic offshore regions should be opened for future seismic survey activity.
Salazar and Beaudreau unveiled the U.S. Department of the Interior's plans to assess the conventional and renewable energy potential in the Mid- and South-Atlantic in Norfolk, Va., where they met with personnel from Fugro Atlantic, a geotechnical, hydrogeologic, environmental and marine survey services company.
The Interior also approved Wednesday Royal Dutch Shell's plan for responding to oil spills in Alaska's Beaufort Sea in a move against critics' claims that the administration is hostile to fossil fuel development at a time of high gasoline prices, Dow Jones reported.
"There is no silver bullet to high gas prices, but we must continue to reduce our reliance on foreign oil and reduce our vulnerability to the ups and downs of the international market," Salazar said during the visit to Norfolk.
Dow Jones Newswires Ryan Tracy contributed to this article.
Generated by readers, the comments included herein do not reflect the views and opinions of Rigzone. All comments are subject to editorial review. Off-topic, inappropriate or insulting comments will be removed.
RELATED COMPANIES