Indonesia Offers 19 New O&G Blocks for Bids
by Dow Jones Newswires
|
Deden Sudrajat
|
Wednesday, March 28, 2012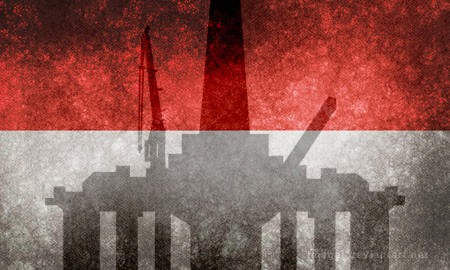 JAKARTA - Indonesia is offering 19 oil and gas blocks to investors, the Ministry of Energy and Mineral Resources said Wednesday. Five blocks would be offered in regular tenders and 14 blocks directly.
The offshore West Pelikan, East Sokang, South East Mangkalihat and East Aru blocks and the onshore/offshore South Sampang Block would be offered in regular tenders.
The 15 blocks offered directly are the onshore Bireun Sigh, Bohorok, Mahato, Bukit Batu, South Link, Tatihu, Palangkaraya, Babai and Udan Emas blocks and the offshore Bengkulu l-Mentawai, Martin, Telen, East Sepinggan and Aru blocks.
Bidders must submit proposals by May 14 for the regular tender and by July 26 for the direct offer.
Indonesia is battling to attract fresh investment in oil and gas fields to boost stagnant output.
Generated by readers, the comments included herein do not reflect the views and opinions of Rigzone. All comments are subject to editorial review. Off-topic, inappropriate or insulting comments will be removed.