HSE Hiring On Rise for U.S. Offshore Following Macondo
by Karen Boman
|
Rigzone Staff
|
Tuesday, March 27, 2012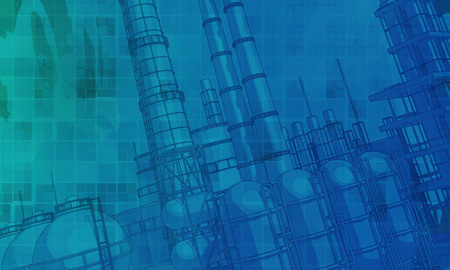 Efforts to recruit health, safety and environment (HSE) workers such as inspectors has increased after the number of regulations surrounding oil and gas activity in the Gulf of Mexico grew due to the Macondo oil spill, said Loretta Cross, managing partner of Grant Thornton LLP's energy practice.
The increased safety and environmental regulations calls for more workers to inspect offshore platforms and oil and gas pipelines. New regulations requiring the CEOs of oil and gas exploration and production companies to certify their operations are compliant with regulations prescribed by the Bureau of Offshore Energy Management, Regulation and Enforcement, have increased the need for more processes to inspect and monitor equipment and operations, and to document these efforts and the number of workers for these activities.
In the past, exploration and production companies may have let drilling contractors make health and welfare decisions and individual companies had their own health, safety and environmental manuals and processes.
The oil and gas industry is still trying to understand the new regulations – which include three inches of documentation on double sided paper – and how to adapt their operations to these new standards.
"State, federal and other regulations have required oil and gas companies to increase the amount of personnel that are focusing on health and safety issues," said Cross, who anticipates that this trend will continue in 2012. This trend is not just occurring for drilling operations, but production pipelines and infrastructure in the Gulf as well as offshore California.
Like other disciplines in the oil and gas industry, oil and gas companies facing a challenge in recruiting health, safety and environmental professionals not just in terms of numbers, but the ages of workers. The energy workforce currently has an age gap between workers in their 50s and 60s who have spent their entire lives in the industry and younger workers in their 20s.
What's missing is a generation of workers who went into other industries. As a result, companies not only have to cope with a shortage of workers, but particularly workers with real operational understanding of oil and gas. A number or programs have been implemented within the industry to address this issue, including a push to hire engineers and other workers from NASA.
These workers, who include aerospace engineers, understand health and safety and the technologically advanced issues that the oil and gas industry faces, Cross noted.
"Retraining these workers to refocus on the oil and gas industry is a good way to retain them in Houston where we need them," Cross said.
The industry also faces competition in recruiting workers for the Gulf of Mexico with oil and gas activity in the U.S. and around the world, including the boom in shale activity onshore U.S.
"The workers who used to work on the offshore platforms or the boats had to find other jobs" when the moratorium was in place. "These people are average Americans who don't have millions to wait around for the industry to return," said Cross. "They may be lured back because of the pay scale," but there's no guarantee of securing workers.
Seventy-one percent of companies surveyed in Grant Thornton's Survey of Upstream U.S. Energy Companies 2012 anticipate employment levels will rise at their companies this year, up from 61 percent in 2011 and 50 percent in 2010. The annual survey's outlook shows employment trends for both the onshore and offshore oil and gas industries.
Meanwhile, 81 percent of respondents believe employment levels in the oil and gas industry overall will grow this year, up from 56 percent in 2011 and 33 percent in 2010.
Fifty-five percent of respondents expect difficulties in hiring and retaining employees in 2012, up from 22 percent in 2011. Availability of technical staff was rated third among the industry's top concerns.
Despite the increased regulations, the Gulf of Mexico is still a very profitable place to drill and make money, Cross commented. Going forward, major oil and gas companies, or companies backed by significant private equity firms, will likely be the operators of projects, with opportunities for smaller companies to participate as partners.
The total impact of additional regulations on oil and gas activity in the U.S. Gulf is a difficult number to tally, given that the impact is spread out across many areas and over many years, said Dr. Michael Noel, senior vice president of Edgeworth Economics.
Unlike a hurricane or war, which would have an immediate impact on energy prices and production, the impact of regulations on the marketplace in the coming years is harder to pinpoint due to the number of factors involved. In theory, the additional regulations will mean more costs and less profit, but again, the total cost of the additional regulations is hard to pinpoint.
While the pace of permitting has slowed in the Gulf of Mexico, the region is still a good place to do business due to its relatively lower political risk in comparison with other countries, said Jim Dillavou, partner with Deloitte & Touche LP's M&A Transaction Services.
Companies can move on and sell acreage to other companies, while in some parts of the world, they might be forced to sell to the government. In the Gulf of Mexico, the environmental lobby and potential for more regulation are the biggest risks, meaning more time and patience are needed to do business, Dillavou noted.
While deep well permits are nowhere near 2008-2009 levels, regulators approved 38 permits in 2011 compared to four in 2010 following the Macondo incident in April 2010, according to the Grant Thornton study. Thirty-one of the offshore permits issued in 2011 came in the last six months of the year.
Fundamentally, investment in the Gulf of Mexico versus the Lower 48 states' oil and gas projects is different, requiring a larger financial investment with an estimated 10 years needed to bring some new wells on production. The risk may not be suitable for smaller independents, some of whom have either exited the Gulf with asset sales or have considered selling assets to focus on onshore U.S. plays.
The significant investment and ability to insure for liability add risk to Gulf development, but the greater risks also bring greater reward, such as the untapped energy resources of the Lower Tertiary play in the deepwater Gulf of Mexico.
Statoil to See HSE Increase when Discovery Strikes
Statoil's exploration and production activity in the U.S. Gulf of Mexico will play a critical role in Statoil's plans to raise its oil and gas production to more than 2.5 million barrels of oil equivalent per day (boepd) by 2020.
The company left the U.S. Gulf in the late 1990s, but Statoil began looking to return in late 2003, citing the significant potential. While it might be quicker to add to production by acquiring stakes in U.S. onshore unconventional plays, the production margins of the economics of exploration and production in the Gulf compare favorably.
That production goal includes 1.4 million in Norway, 600,000 barrels from international operations outside the U.S., and 500,000 barrels from its Gulf of Mexico and U.S. onshore operations, where the company has accumulated positions in the Marcellus and Eagle Ford shale plays.
The company is gradually building its capability in many areas of its U.S. offshore business. The largest increase in hiring activity over the next several years would coincide with a major discovery in the Gulf, a company spokesperson said.
Statoil, which has one of the most active exploration programs in the Gulf, will drill three exploration wells in 2012. The company intends to raise its U.S. Gulf to 200,000 barrels per day (bpd) through a combination of exploration, enhancing production from its six producing fields, and developing its 8-9 development projects.
The company has not seen any direct impact from regulatory changes in its hiring activities for the Gulf, but will train workers to comply with regulations when it becomes a producing platform operator.
Generated by readers, the comments included herein do not reflect the views and opinions of Rigzone. All comments are subject to editorial review. Off-topic, inappropriate or insulting comments will be removed.
RELATED COMPANIES