Sources: Total Mulls Relief Well for Elgin Leak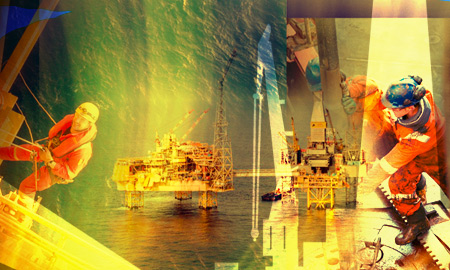 The proximity of vessels owned by Transocean Ltd. and Rowan Cos. to the Elgin gas leak in the North Sea may sway Total's decision in hiring a firm to drill relief wells to cap the leak, a source familiar with the matter told Dow Jones Tuesday.
Currently, Transocean's Sedco 714 (mid-water semisub) is drilling for Total in the North Sea, while a Rowan jackup was used for drilling work at Elgin.
The company said it is studying all options and could take time to make a decision. Earlier Tuesday, Total dismissed reports that claimed the company had indicated it could take up to six months to drill a relief well.

"They are not details that have come from us at all," a Total spokesperson told Rigzone Tuesday morning, explaining that the company did not yet have a timescale in place regarding the drilling of a relief well.
Royal Dutch Shell has removed oil workers from two of its North Sea rigs due to the proximity to Total's Elgin/Franklin platform.
In a statement Tuesday, Shell said it had reduced personnel on its Shearwater platform and the nearby Nobel Hans Deul drilling rig. Drilling operations on the
Noble Hans Deul (400' ILC)
rig, which is located offshore Scotland 138 miles east of Aberdeen, have been suspended and the wells "left in a safe state", said Shell.
"While the move is purely precautionary and primarily driven by the prevailing weather conditions, and both facilities remain operational, it has been decided to reduce numbers to a more manageable level until the full situation surrounding the Elgin leak has been established," said a Shell spokesperson.
Shell said later on Tuesday afternoon that it is using the downtime as an opportunity to conduct maintenance on one of its rigs.
"Further to the precautionary safety measures we took yesterday following Total's gas leak at Elgin, we have no brought forward plans to carry out maintenance at Shearwater. This will take place from today, starting four days ahead of schedule. We are therefore shutting down production in a controlled manner," said a spokesperson.
On Monday, Total evacuated the platform's crew and reported that all 238 personnel had been accounted for.
On Monday night, the French oil major said that two aerial surveillance flights from specialist firm Oil Spill Response had confirmed a gas sheen on the water. In a statement, Total said that two more OSRL flights would be carried out Tuesday.
Experts have been mobilized from elsewhere in the Total Group in order to help with the incident, the firm reported. But, it added, the "precise cause of the leak remains unclear".
Dow Jones Newswires reported a gas trader as saying the gas leak "looks like it could be a pretty long-term problem, looks a bit BP-ish", referring to the length of time the Deepwater Horizon incident in 2010 took to resolve.
Konstantin Rozhnov of Dow Jones Newswires contributed to this report