Lukoil, Bashneft May Lose Arctic Oil Fields License
by Dow Jones Newswires
|
Alexander Kolyandr
|
Friday, March 23, 2012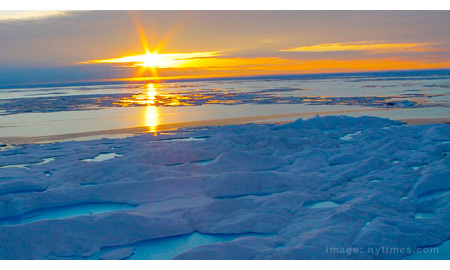 MOSCOW - The Russian government may revoke a license to develop the giant Trebs and Titov oil deposits from a joint venture of Russian oil major OAO Lukoil Holdings and mid-sized oil producer OAO Bashneft, the minister for natural resources said Friday, Interfax reported.
Minister Yuri Trutnev said that the joint venture doesn't have oil-refining capacities, demanded by the license.
The joint venture "doesn't satisfy the conditions of the license and will lose it," he said, adding that if the joint venture is to lose the license, it will be returned to Bashneft.
In December 2010, Bashneft--majority-owned by conglomerate AFK Sistema, which in turn is controlled by Vladimir Yevtushenkov, a billionaire with close ties to the Kremlin--succeeded in gaining the right to develop the giant Trebs and Titov oilfields located in northwestern Russia ahead of bigger rivals, including Lukoil.
Lukoil signed a deal to jointly develop the fields with Bashneft in 2011.
Generated by readers, the comments included herein do not reflect the views and opinions of Rigzone. All comments are subject to editorial review. Off-topic, inappropriate or insulting comments will be removed.
RELATED COMPANIES