Argentina Warns Stock Exchanges Over Falkland Oil Drilling
by Dow Jones Newswires
|
Shane Romig
|
Thursday, March 22, 2012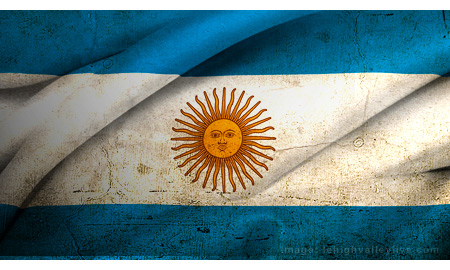 BUENOS AIRES - Argentina's Foreign Ministry has formally notified stock exchanges in London and New York that it will pursue administrative, civil and criminal charges against companies exploring for oil in waters surrounding the disputed Falkland Islands.
In a statement, the ministry accused Rockhopper Exploration PLC, Falkland Oil & Gas Ltd., Borders & Southern Petroleum PLC, Desire Petroleum PLC and Argos Resources Ltd. of violating Argentine law by carrying out "unauthorized" drilling.
The companies are required to duly inform their shareholders of the risks involved in their exploration activities, Foreign Minister Hector Timerman said in the statement.
"We note the comments and are confident our operations won't be disrupted, in much the way they haven't been in the eight years we have been working in the region," said a spokesman for Falkland Oil & Gas.
A person close to one of the other companies also said that little impact was expected. The person said that it wasn't clear how Argentina intended to pursue legal action against the firms, given that none of them have assets in the South American country.
The other companies declined to comment.
The financial firms that cover the stocks of those companies also need to disclose to investors the risks related to these "illicit" activities, Timerman said.
The minister first announced the measures in a press conference last week.
The Falklands have been under British control since the 1830s, when the U.K. removed a precarious Argentine settlement from the islands.
Argentina has long claimed sovereignty over the Falkland, South Georgia and South Sandwich islands in the South Atlantic, basing its claims on the geographical proximity and its brief possession of the islands.
In April 1982, Argentina's military government invaded the Falklands, which are called Las Malvinas in Spanish, only to be expelled months later by a British task force. During the clash, 649 Argentine and 258 U.K. soldiers were killed.
Tension between the U.K. and Argentina has risen since 2010 when U.K.-listed oil companies started drilling for the estimated 8.3 billion barrels of crude believed to be under the waters surrounding the Falklands.
Despite Argentina's renewed diplomatic efforts to force the U.K. to the negotiating table, British authorities are standing firm in their defense of the islanders' right to self determination.
U.K. Prime Minister David Cameron has said there is no chance of negotiating the sovereignty of the Falklands unless the islanders ask for it.
The overwhelming majority of the roughly 3,000 inhabitants of the Falklands, which are located about 200 miles off Argentina's coast, staunchly favor remaining British.
Argentina has recently enjoyed some success in its efforts to diplomatically and economically isolate the islands. In December, the South American trade bloc, Mercosur, closed its ports to Falkland-flagged vessels, an a number of Caribbean countries have followed suit.
Argentina has also implemented an informal boycott of U.K. goods, which could threaten bilateral trade that totalled $1.47 billion last year.