Lower Estimates Prompt Poland to Boost Shale Exploration
by Dow Jones Newswires
|
Marynia Kruk & Patryk Wasilewski
|
Wednesday, March 21, 2012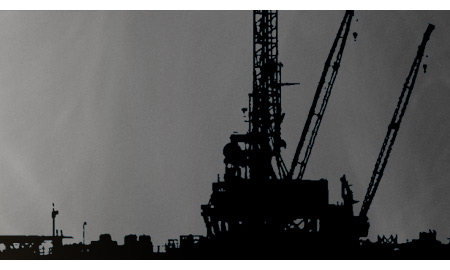 WARSAW - International oil majors and Polish state-controlled companies should ramp up their shale gas exploration efforts in Poland to continue gathering more data, Polish officials said Wednesday after the national geological institute said Polish reserves are likely much smaller than the Energy Information Administration's rougher estimate.
Poland's national geological institute, or PGI, estimates the country's recoverable reserves of shale gas at between 346 billion cubic meters and 768 bcm, the institute said in its first report on the subject, written with the help of experts from the U.S. Geological Survey.
The estimate, which Poland's chief geologist Piotr Wozniak called "extremely conservative," is as much as 10 times lower than earlier estimates by the EIA, which said the reserves could reach 5.3 trillion cubic meters.
The combined conventional and unconventional reserves of gas could cover 35-65 years of Poland's demand for natural gas, despite the lower estimates, PGI said.
"With such a result, we have the third-largest reserves of this natural resource in Europe, after Norway and the Netherlands," Wozniak said. "Now it's time for making big investments."
International oil and gas exploration companies, such as Exxon Mobil Corp., Chevron Corp. and ConocoPhilips, have bought licenses to explore shale gas in Poland, making it one of the first countries outside the U.S. to make a serious effort to tap into the resource.
"Only through more wells will we gain detailed information on our deposits," said Wozniak, adding he didn't expect this report to make private-sector investors less motivated to conduct exploratory work.
The European's largest ex-communist country uses about 14 billion cubic meters of gas annually, most of which is imported from Russia, making energy diversification one of its top priorities.
Shale gas plays a fundamental role in that drive.
"We're counting on gas prices to fall," Wozniak said on the sidelines of a news conference.
PGI's most optimistic estimate of shale gas deposits is 1.9 trillion cubic meters, the institute said in the report based on 39 archival core samples extracted between 1950 and 1990.
"The report gives a more precise estimate than before, but is still based on data from a few dozen exploration wells," said Treasury Minister Mikolaj Budzanowski. "The last one was made twenty years ago, so more intensive drilling is needed to accurately determine resources of both crude and gas."
PGI's estimate could be revised upward, Wozniak said.
Generated by readers, the comments included herein do not reflect the views and opinions of Rigzone. All comments are subject to editorial review. Off-topic, inappropriate or insulting comments will be removed.