Americans Look to Traditional Energy When Gas Prices Rise
by Rigzone Staff
|
Wednesday, March 21, 2012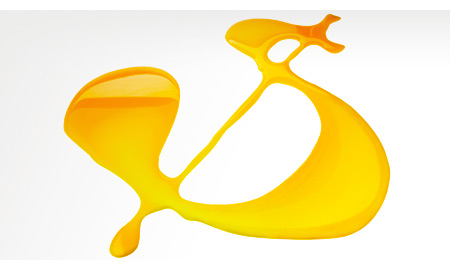 While development of alternative energy sources remains a higher priority than increasing production of fossil fuels, results of a new Pew poll show the gap has narrowed by double-digit percentages since a year ago.
The poll found that 52 percent—of the 1,503 U.S. adults surveyed—say it is more important to develop alternative energy sources than to expand the exploration and production of traditional sources when addressing the nation's energy supply. Last year, 63 percent of the people surveyed placed more importance on alternative sources, such as solar, wind and hydrogen technology.
The survey, performed by non-partisan public research organization, found "large partisan differences" in the different energy sources, such as:
89 percent of Republicans support granting more offshore oil and gas drilling, while only half of Democrats agree.
Republicans are more likely to favor tax cuts to energy companies for oil and gas exploration and support the increased use of nuclear power.
81 percent of Democrats approve funding alternative energy versus 52 percent of Republicans.
Up until April 2009, there was almost no partisan difference regarding federal funding for alternative energy research.
Nearly two years after the 2010 Macondo oil spill in the Gulf of Mexico, support for offshore drilling in U.S. waters has finally returned to pre-spill levels of 65 percent, up from 44 percent in June 2010.
According to the survey, 63 percent of the public was familiar with the term "hydraulic fracturing," of which:
52 percent favor it
35 percent oppose it
13 percent have no opinion
Although the study found limited variation across regions, 36 percent in the Northeast heard more about fracking compared to the 23 percent in the rest of the country.
Read the full Pew Research Center, "As Gas Prices Pinch, Support for Oil and Gas Production Grows," report for detailed findings on the public's energy priorities.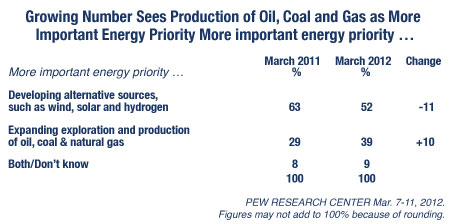 Traditional vs. Alternative Energy
Generated by readers, the comments included herein do not reflect the views and opinions of Rigzone. All comments are subject to editorial review. Off-topic, inappropriate or insulting comments will be removed.