API Urges Admin. to Bring Domestic Energy to Americans
by American Petroleum Institute
|
Press Release
|
Tuesday, March 20, 2012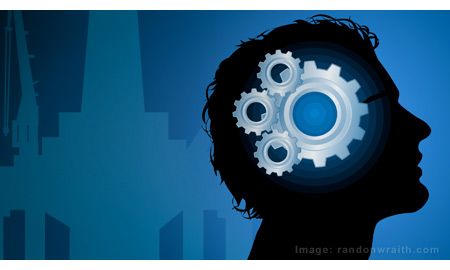 Seventy-six percent of voters nationwide believe that raising taxes on the energy industry could cost them more at the gas station. The overwhelming sentiment was echoed across political, gender, age, racial, income, educational and ideological lines according to a new "What America is Thinking on Energy Issues" poll released Tuesday.
"Voters understand that raising taxes is not a solution for high gasoline prices," said API President and CEO Jack Gerard. "We should instead be encouraging more safe and responsible domestic energy production to help bring more crude oil to American consumers. A true all-of-the-above energy strategy would include greater access to areas that are currently off limits, a regulatory and permitting process that supported reasonable timelines for development, and immediate approval of the Keystone XL pipeline to bring more Canadian oil to U.S. refineries. This would send a positive signal to the market and could help put downward pressure on prices."
Large majorities of voters also believe that more U.S. oil and natural gas development could reduce gasoline prices (81 percent), lead to more American jobs (90 percent), and enhance America's energy security (84 percent), according to API. A majority (64 percent) believe that some in Washington are intentionally delaying domestic oil and natural gas development, potentially hurting the economy and leading to higher energy costs for consumers.
"Suggestions that the U.S. has meager domestic energy resources, or lacks the ability to safely produce greater amounts of oil and natural gas are wrong," said Gerard. "The United States is the world's largest producer of natural gas and third largest producer of oil. It has very substantial resources of both in part because of technological progress in offshore development and in the development of shale oil and natural gas onshore."
API represents more than 500 oil and natural gas companies, leaders of a technology-driven industry that supplies most of America's energy, supports 9.2 million U.S. jobs and 7.7 percent of the U.S. economy, delivers more than $86 million a day in revenue to our government, and, since 2000, has invested more than $2 trillion in U.S. capital projects to advance all forms of energy, including alternatives.
Methodology
The study was conducted March 9th through March 13th by telephone by Harris Interactive on behalf of the American Petroleum Institute among 1009 registered voters in the U.S., with a sampling error of +/- 3%. A full methodology is available upon request.

"What America is Thinking on Energy Issues" is a public opinion series provided by API, offering data to inform policy discussions and ensure policymakers and others know Americans' perspectives on key energy issues.

The following data from various demographic groups demonstrate the widespread agreement that increasing energy taxes could lead to higher gasoline prices.
API's Question to Voters: Please tell me if you agree or disagree with the following statement:
Increasing energy taxes could increase consumer costs on a wide variety of products and services, including higher gasoline prices.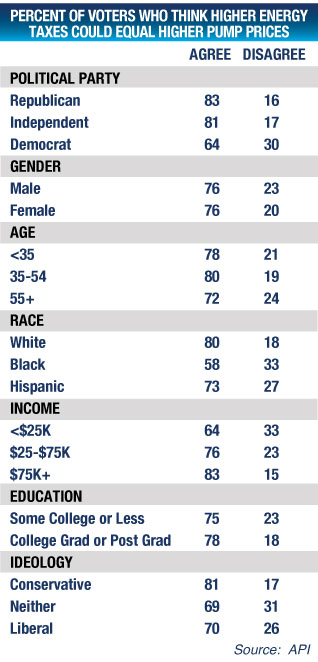 Generated by readers, the comments included herein do not reflect the views and opinions of Rigzone. All comments are subject to editorial review. Off-topic, inappropriate or insulting comments will be removed.