Lukoil, Iraq to Sign $998M West Qurna Deal with Samsung
by Dow Jones Newswires
|
Hassan Hafidh
|
Tuesday, March 20, 2012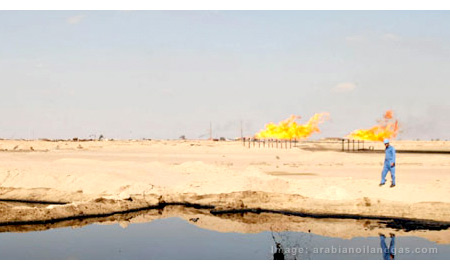 Russia's OAO Lukoil Holding and Iraq will officially sign a $998 million deal Thursday with South Korea's Samsung Group to develop the supergiant West Qurna phase 2 oil field in southern Iraq, the Iraqi oil ministry said in a statement Tuesday.
Lukoil and Iraq awarded the deal to Samsung in January to build a central processing facility, or CPF. Work on the facility is expected to take 31 months to complete, officials had said.
The CPF will enable the consortium to produce 400,000 barrels of oil a day from West Qurna-2 by 2014 as part of the first-stage development of the field, officials said.
Lukoil and Norway's Statoil ASA were awarded a 20-year service contract for West Qurna Phase 2 in Iraq's second licensing round held in December 2009. The companies promised to get the southern field pumping at a rate of 1.8 million barrels a day for payment of $1.15 a barrel.
Statoil however is selling its 18.75% stake in the project to Lukoil. But it is still awaiting formal letter approving the sale from the Iraqi oil ministry, people familiar with the situation said. If the sale executed, Lukoil's stake in the venture would become 75%, while the remaining stake is owned by the Iraqi state company.
First oil production from the field is expected at the end of 2013, the officials said. First output of about 150,000 barrels a day will flow in 2013 and then rise rapidly as more wells are tied in, they added.
Iraq and Lukoil have recently awarded a deal to France's Entrepose Contracting SA to build storage tanks at the supergiant West Qurna phase 2 oil field in southern Iraq, and another to Turkey's Enka Insaat ve Sanayi A.S. to build a 126 megawatt power plant in the field.
Last August, Lukoil awarded a contract to Baker Hughes Inc. to drill 23 new wells in the field.
West-Qurna-2 is a green field that has yet to produce any oil.
Generated by readers, the comments included herein do not reflect the views and opinions of Rigzone. All comments are subject to editorial review. Off-topic, inappropriate or insulting comments will be removed.
RELATED COMPANIES