Brazil Fears Unstable Seabed at Chevron Offshore Field
by Dow Jones Newswires
|
Jeff Fick
|
Monday, March 19, 2012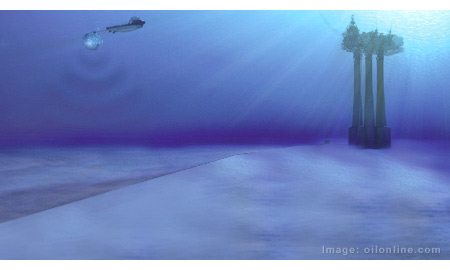 RIO DE JANEIRO - Brazilian officials are concerned that the seabed above an offshore oil field operated by U.S. oil major Chevron Corp. is unstable and could lead to a series of oil seeps at the field, according to a report Monday by local newspaper O Globo.
Brazil's National Petroleum Institute, or ANP, and environmental regulator Ibama are studying the possibility that cracks and instability in the sea floor extend in a 3.5-kilometer radius around a platform at Chevron's Frade field, O Globo reported. In November, a drilling accident caused between 2,400 and 3,000 barrels of oil to seep into the Atlantic Ocean from fissures in the seabed.
The concern is that the unstable sea floor in the area could collapse, a source told O Globo. In addition, oil is seeping from fissures that have not yet been delineated. "Nobody has any knowledge about what is happening," the source said.
The latest troubles follow last week's revelation that oil had started seeping once again from the seabed near Frade, located in the Campos Basin nearly 200 kilometers off the coast of Rio de Janeiro state. Chevron also asked local regulators for permission to halt production of about 61,000 barrels a day at the field in an effort to "better understand the geologic complexities of the area."
Generated by readers, the comments included herein do not reflect the views and opinions of Rigzone. All comments are subject to editorial review. Off-topic, inappropriate or insulting comments will be removed.
RELATED COMPANIES