OSX: New OGX Platform Orders Could Trigger $1B Cap Increase
by Dow Jones Newswires
|
Jeff Fick
|
Friday, March 16, 2012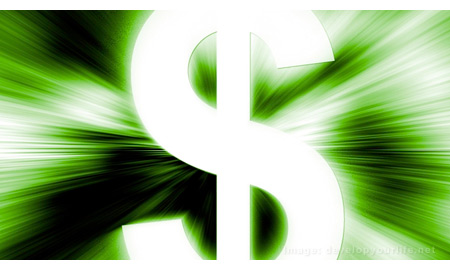 RIO DE JANEIRO -- A fresh order for oil production platforms could trigger a $1 billion capital increase at Brazilian shipbuilding and oilfield services firm OSX Brasil S/A, with controlling shareholder Eike Batista ready to increase his stake in the company he launched with an initial public offering in March 2010.
Batista, the world's seventh-richest person according to Forbes, reaffirmed late Wednesday his commitment, if necessary, to subscribe to the $1 billion capital increase. The increase in OSX's share capital, in the form of a put option to be exercised by Batista's holding company Grupo EBX, was part of the company's $1.4 billion IPO, OSX Brasil Chief Financial Officer Roberto Monteiro told Dow Jones Newswires in an exclusive interview Thursday.
Under the capitalization plan, Batista would buy up to $1 billion in OSX Brasil shares at the IPO price of $17.80 (BRL 32), adjusted for inflation in Brazil, the executive explained. That would yield a purchase price of between BRL37 and BRL38 per share, Monteiro said. Batista currently holds about 78 percent of OSX, the executive added.
OSX shares closed 5.2 percent higher at $9.50 (BRL 17.10) per share in trading Thursday on the Sao Paulo Stock Exchange. Batista will hold a conference call with investors Friday to detail his plans.
"Eike went to the market [Wednesday] and said, 'When the company needs [this capital], I'm prepared to execute this operation,'" Monteiro said.
Besides having his own resources to complete the deal, Monteiro noted that Batista announced Grupo EBX had received firm financing offers for BRL1.8 billion in credit lines from two banks to complete the transaction.
"We will have the need [for the new capital] when we have new orders from OGX," Monteiro said, citing OSX sister company OGX Petroleo e Gas Participacoes SA (OGXP3.BR, OGXPY). OSX's portfolio already includes five FPSOs and two well-head platforms ordered by OGX. Both OSX and OGX are part of Batista's industrial empire.
The influx in fresh capital gives OSX "security that the company is going to keep growing, and that the company's growth plans are intact," Monteiro said.
Two variables will affect when the capital increase takes place, Monteiro said. "When are new orders from OGX going to come in? This is going to be a trigger for when this option is exercised," Monteiro said. Batista could also opt to anticipate the put option and buy the shares, now that the resources necessary are in place, the executive added.
The new capital will give OSX "a more solid base" to receive new orders from OGX, Monteiro said.
Generated by readers, the comments included herein do not reflect the views and opinions of Rigzone. All comments are subject to editorial review. Off-topic, inappropriate or insulting comments will be removed.
RELATED COMPANIES