Times Are Changing for Ohio's Geological Survey
by Matthew V. Veazey
|
Rigzone Staff
|
Tuesday, March 20, 2012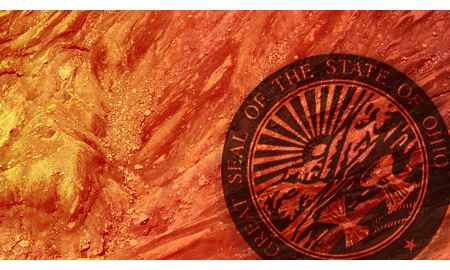 Larry Wickstrom and his staff act as guardians of Ohio's growing repository of wireline logs, core samples and other geologic information. Lately, they have also served as ad hoc ambassadors to a steady stream of non-Ohioans.
"Our geologists spend a good deal of time introducing out-of-state geologists to our geology/stratigraphy and information sources available," said Wickstrom, Ohio's State Geologist and Division Chief with the Ohio Department of Natural Resources' Division of Geological Survey. "We are also working hard to keep up with collecting samples and data from the new wells as they are drilled."
A New Pace for an Established Producer
Ohio's record as a hydrocarbon-producing state dates back to before the Civil War. Indeed, more than 250,000 wells have been drilled in the state since 1860.The Lima-Indiana trend in the state's northwestern corner was one of the world's first giant oil and gas fields. More recently, the oil-bearing Utica Shale that forms the topmost portion of the Utica-Point Pleasant interval in the eastern half of the state has garnered widespread interest from the oil and gas industry.
"We have known for quite some time that the Utica-Point Pleasant interval had potential," said Wickstrom. "Source rock data has shown that this interval was the probable source for most of the Cambrian through Silurian conventional reservoirs in Ohio and other parts of the northern Appalachian Basin."
Wickstrom said that a number of historic wells also have had significant shows and some production through the interval. In one instance, the Leitnaker P&C #2 well in Fairfield County produced roughly 50,000 barrels of oil from the interval during a two-year period in the late 1990s.
"So, when the 'shale gale' began blowing in Texas, then other parts of the country, we expected the Utica-Point Pleasant to get a good look from industry," Wickstrom said, "We first started seeing activity in Ohio aimed at the Utica-Point Pleasant in 2009," Wickstrom recalled. "We began hearing of some lease activity outside of where any Marcellus potential should be expected and we had the first interest being shown at our core and sample repository."
"Both of these activities really picked up as 2010 progressed and, of course, everyone now knows that the first exploratory and horizontal wells were drilled in this interval in 2011."
Nowadays, Wickstrom and his colleagues are busy working to satisfy the industry's voracious appetite for Utica-Point Pleasant data.
"I think that, for the small size of our State Survey, our staff is doing a marvelous job keeping up with the activity thus far," Wickstrom said. "We are working hard to support industry via access and services at our core and sample repository and supplying data and maps through our Geologic Records Center and website."
In addition to interacting more frequently with the oil and gas industry, the Ohio Geological Survey also is assisting other Ohio government entities adjusting to the bustle of activity in the state.
"We have also been busy strengthening our Ohio Seismic Network by adding stations and purchasing portable seismometers," Wickstrom said. "The Survey is also re-mapping the geologic and geochemical data developed from this play to produce a new set of maps and data for the industry and public, which will be released over the next few months."
Witnessing a Resurgence
Wickstrom's 29-year tenure with the Ohio Geological Survey has given him a broad view of the Buckeye State's resurgence as a major North American energy hub.
"It is strange, the parallels and differences from when I first started and now," said Wickstrom. He characterized the state's oil and gas industry for much of his career as "a much smaller yet stable industry … with a few good-sized independents such as Range and Enervest, but many smaller independents and family-owned operations."
"With the onset of the shale plays activity is ramping up similar to the early 1980s," when the Clinton sandstone and other horizons spurred a boom in the state, Wickstrom continued. "We were seeing 5,000 to 6,000 wells a year drilled. Small to medium companies appeared and disappeared overnight."
Rigs used to drill wells back then were markedly smaller and less sophisticated that what today's shale operators use.
"The rigs were mainly small 'singles,' many of them truck-mounted, with a good number of cable tool rigs still running," Wickstrom said, adding that seismic surveys -- unlike today -- were rarely conducted.
After oil prices collapsed in 1986, Ohio's oil and gas industry became considerably leaner and more cyclical, Wickstrom noted.
A Different Kind of Déjà Vu
Now, with the rush to the Utica, Ohio is experiencing something of a repeat of the early 1980s but on a grander scale. Also, the "tools of the trade" are much different.
"The size of the rigs, the hydraulic fracturing jobs and all else demands a much larger number of service companies and other ancillary personnel," he explained, adding that today's large horizontals mean that far fewer wells will be drilled during this boom period.
Also, seismic surveys – virtually unheard of in Ohio three decades ago – are ubiquitous in a shale play like the Utica.
"Seismic acquisition is huge right now," Wickstrom said.
Wickstrom also noted the nature of the state's oil and gas business is changing as well.
Oil leasing costs, which he points out have "gone through the roof," are limiting the ability of smaller operators to obtain leases. This, coupled with today's low natural gas prices, is whittling down the number of industry players in Ohio.
"Many of the smaller operators are being bought out totally, others are farming out all their acreage to the larger operators and some are entering into partnerships," explained Wickstrom. "People who have had their niche all figured and working nicely no longer have a livelihood -- adapt or perish."
"Once this whirlwind settles out the landscape will be entirely different," Wickstrom commented.
'Be Smart, Be Safe, and Keep It Clean'
Wickstrom and members of his staff are interacting much more frequently with outside interests these days. When someone from his office speaks to other government representatives at all levels, citizen groups, the news media, industry, professional associations, trade groups or academia, they emphasize the importance of pursuing Ohio's abundant hydrocarbon resources in a responsible manner, Wickstrom said.
"Be smart, be safe and keep it clean out there," Wickstrom advised, pointing out that developing the resources of such a densely populated state demand vigilance by operators. He likens the situation in Ohio's Utica to what the industry has faced in the Barnett Shale in the Dallas-Forth Worth area.
"Ohio is a beautiful and very populated state," Wickstrom concluded. "We want to see a thriving industry and the economic benefits that go with it. But, we will not tolerate sloppiness, unsafe conditions, nor disregard for the environment."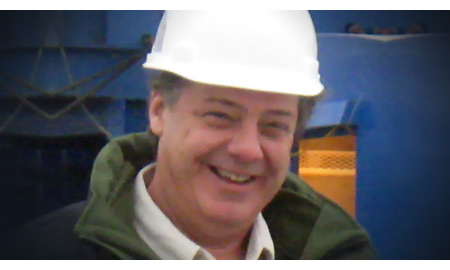 Generated by readers, the comments included herein do not reflect the views and opinions of Rigzone. All comments are subject to editorial review. Off-topic, inappropriate or insulting comments will be removed.