Ohio Gov. Rolls Outs Updated O&G Production Severance Tax
by Karen Boman
|
Rigzone Staff
|
Thursday, March 15, 2012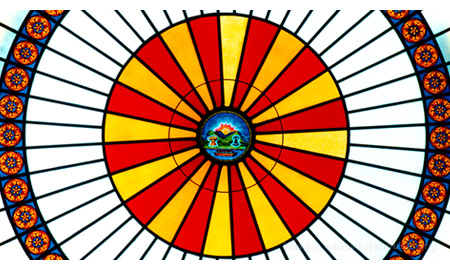 Ohio Gov. John Kasich late Wednesday unveiled the comprehensive update of the severance tax on oil and gas production within the state, which will fund a reduction in the state's income tax for its residents.
The updated severance tax comes as interest in exploring the state's Utica and Marcellus shale play has prompted the state's government to update its environmental, health and safety regulations to keep pace with new technology for horizontal drilling.
The state has not been a major oil and producer in the past 100 years, and its 40-year old tax system on oil and gas has never been comprehensively modernized. Ohio's current severance tax is 20 cents per $107/barrel of oil and 3 cents per $2.62 Mcf of gas. No separate tax on natural gas liquids exists.
Revenue from new, high-volume horizontal wells will allow state residents' income taxes to be cut by an estimated $900 million to $1 billion in tax cuts when Ohio reaches peak production in approximately five years. As this oil and gas production increases, so will the income tax cut for Ohioans, Kasich said in a statement.
"Updates to Ohio's severance tax policies will keep rates competitive with other oil and gas-producing states while generating new revenue that will go directly to Ohio taxpayers, not government," the governor said in a statement.
Tax Plan Details
Under the new tax plan, high-volume horizontal wells will be taxed at an initial rate of 1.5 percent for both gas liquids and crude oil; that rate would increase to four percent for both gas liquids and crude oil in the following year.
The initial rate would allow producers to recoup drilling costs, which can range from $6 million to $12 million per well. It also can be extended an additional year if drilling costs are not recovered in the first year.
The severance tax rates for gas produced from high-volume horizontal wells will be reduced from 3 cents per Mcf to 1 percent, giving a tax breaks for producers in light of the current low gas prices.
Smaller gas wells producing less than 10 Mcf/d will no longer pay any severance taxes on gas production, which will eliminate taxes for 44,500, or 90 percent, of Ohio's conventional natural gas wells. A 1 percent tax rate will apply to conventional wells producing more than 10 Mcf/d, with a cap of 3 cents per Mcf.
Severance taxes will remain unchanged for conventional crude oil production at 20 cents per barrel, and no severance taxes would apply to gas liquids from conventional wells.
The updated production tax was rolled out as part of Ohio's 21st Century Energy Policy, which aims to cultivate a diverse mix of reliable, low-cost energy sources which, in turn, will create more jobs within the state.
"Reducing Ohio's income tax burden is essential to creating the jobs-friendly climate that will help get Ohio back on track," Kasich said in a statement.
To date, Kasich has cut taxes by more than $800 million by following through with previously-promised income tax cuts and by eliminating the Death Tax.
Generated by readers, the comments included herein do not reflect the views and opinions of Rigzone. All comments are subject to editorial review. Off-topic, inappropriate or insulting comments will be removed.