Sudan Oil Min: New Oil Tender Attracts Wide Interest
by Dow Jones Newswires
|
Benoit Faucon
|
Tuesday, March 13, 2012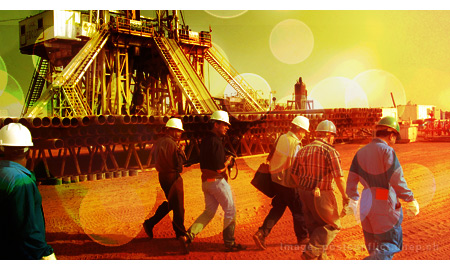 KUWAIT CITY - Sudan's oil minister said Tuesday that a tender for new exploration blocks is attracting wide interest, as the country tries to ease its dependency on oil transit after a dispute with the South.
In an interview with Dow Jones Newswires, Sudan's oil minister Awad Ahmed Al-Jaz said "we will submit six blocks for new tenders at the beginning of April," some of them with existing discoveries. He said a large number of companies, from Europe, Africa, South America and Asia, including China have shown interest.
South Sudan has closed 350,000 barrels per day of oil production over a dispute over pipeline transit fees with Sudan, from which it separated last year.
The two parties are still negotiating in Ethiopia under the auspices of the African Union, the oil minister said.
"We hope we reach amicable solution," he said, adding Sudan was still proposing a fee of $32.2 a barrel.
The South is considering building new pipelines in Kenya and Ethiopia as an alternative, although Al-Jaz said "it would be difficult as they would need to build two pipelines."
Generated by readers, the comments included herein do not reflect the views and opinions of Rigzone. All comments are subject to editorial review. Off-topic, inappropriate or insulting comments will be removed.