Are We Developing and Retaining Rig Workers 'Well' Enough?
|
Wednesday, March 14, 2012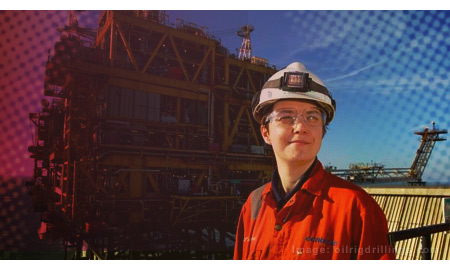 In the booming Bakken oil shale play in North Dakota, which stretches into large portions of Canada, the robust hiring of oilfield service companies such as Halliburton is a sign of the times.
Anticipated 2011 gross North America hiring of some 11,000 people targeted customers in the North America shale plays, especially the Bakken, a Halliburton spokesperson said. To put that into perspective, Halliburton's global 2011 hiring goal was 15,000.
While a very positive development overall, such brisk hiring also poses challenges. The demand for skilled workers brought on by the shale boom comes at the same time as the retirement of millions of skilled "baby boom" generation workers.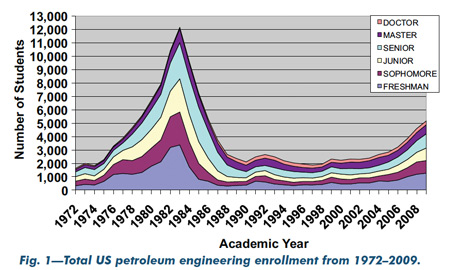 The lion's share of study regarding the great crew change emphasizes white-collar workers. Concerns over white-collar industry demographics arose during the 1990s partly from sharp decreases in college and graduate-level enrollments in petroleum-related specialties. However, higher crude oil prices and a more stable industry outlook have improved enrollments for engineering and geoscience professions since.

Read More ...
---
Share
---
O&G Jobs
---
O&G Training
Meanwhile, serious problems loom in the rig worker sector. "The operational side needs attention, rather than just always focusing on these engineering /college graduate positions. There should be more willingness by oil and gas operators to cross-train some of these young people who have good experience, are intelligent, and know rig operations thoroughly, but might not necessarily have an engineering or science degree," said Eric Roth, a drilling consultant based in the Philippines.
"The oilfield keeps building rigs without the right personnel to put on them, which causes performance to go down," said Keith Strickland, a rig worker from Merryfield, Louisiana. "It doesn't take a college degree to run a rig, just a strong back and the will to work."
"The hiring of personnel will not be a problem. You will be able to fill any spot with a pulse but what we are losing is experience. The higher ups are not learning the ropes from the bottom," Rigzone reader Rocky Lumpkin from Hattiesburg, Miss., commented in an earlier "Great Crew Change" article. "We will be losing the older wisdom and since this will almost be another mass hiring like 2005 and 2006, we will be getting those who are rushed through schools and have no hands on experience This is the only problem we will have. There is nothing wrong with new minds thinking on a process that has been going around since the 1900s, but too young and inexperienced, we will start reinventing the wheel without proper guidance."
Safety Issues
Indeed, safety on rigs stemming from a sharp reduction in experienced personnel is a serious issue, according to J. Ford Brett, managing director of PetroSkills, a training center in Katy, Texas. Should demographics result in approximately 20 percent of the industry's personnel having fewer than five years' experience, Brett calculates that there will be a corresponding 20 percent reduction in performance across the board. "To put this into focus, in 2006 the industry spent about $170 billion on E&P. A 20 percent reduction in performance correlates with an economic cost of approximately $35 billion," Brett said.
Profound shortages of rig workers are already underway. For instance, while Canada reports severe rig worker shortages, companies operating in Australia are trying novel methods to attract workers in a labor-tight market. And, in addition to the Bakken oil shale play, the U.S.' natural gas "shale gale" supported more than 600,000 jobs in 2010, a number that is projected to grow to nearly 870,000 by 2015, according to the think-tank, IHS Global Insight.
So, while the availability of jobs, per se, appears to be no problem, the ability of companies to keep rig workers in the oil and gas industry does raise questions.
Wages are already well above-average in the rig sector, yet attrition of experienced hands is a serious problem.
"The oil and gas industry is bleeding from high attrition," wrote recruitment expert Manoj Parmesh in Talent and Technology, a Society of Petroleum Engineers publication. "In the service sector, the average attrition rate for 2006 was 23 percent."
One solution is access to training programs that teach a variety of skills, so rig workers can move up the ranks.
Available Training
College degrees are not necessary for some training programs out there, including those at PetroSkills, which has dozens of courses for every level of worker to enrich and improve their careers.
For those who can't travel, there's interactive training, such as that offered by PetroEd Multimedia. PetroEd's offerings focus on rig worker skills and include courses in well control, drilling and production operations approved for certification by the International Association of Drilling Contractors (IADC). Other courses include under balanced drilling, mechanical and electrical skills and HSE.
Faced with what may be the most intense hiring needs in the industry, the oilfield service and supply companies also sponsor their own training programs. One of the tried-and-true programs is aboard Diamond Offshore Drilling Inc.'s 1954 rig and museum, "Mr. Charlie," in Morgan City, Louisiana. The rig provides a more lifelike experience for prospective new hands, including whether they can handle long hours and time away from shore.
Companies are also expanding their training operations to meet demand. Examples include a new training academy launched in August, 2011 by Dutch-owned Huisman NL and 13 regional training centers operated by French-owned BOURBON. Addressing Canada's worker shortage is ENFORM, an industry-sponsored group that offers more than 100 courses related to rig safety.
Meanwhile, Houston's Lone Star College expanded its curriculum last year to include the oil and gas curricula. Lone Star's Energy and Manufacturing Institute offers training for jobs in the oil and gas industry. The institute offers two pre-apprenticeship certification programs that last six weeks – an engineering technician program and machining program.
Does Money Alone Talk?
According to a survey in the Russian online journal Oil and Gas Business, 25 percent of respondents rated formal and informal recognition as the first elements that lead to their motivation, which was also cited as a key element in retention. The second element was salary and benefit packages (15 percent), followed by career progression (9 percent), interesting and challenging job opportunities (9 percent) and achievement (7 percent). Other important factors also included learning and development, empowerment, working conditions, job security, good work-life balance, transparency and respect from superiors.
A study by Manpower Middle East also found that compensation was not the primary factor that triggered employees to change jobs. The study indicates that organizations offering benefits such as experiential opportunities, a clear career path, mobility options, travel and working conditions that balance work, personal and family growth are more likely to retain their pool of talent, according to Patrick Luby, managing director, Manpower Middle East.
Note:
In response to the need for improved education and skills for "The Great Crew Change", the American Institute of Chemical Engineers formed a special upstream-oriented entity, The Upstream Engineering and Flow Assurance Forum. The goals of the UEFA Forum include providing training and education opportunities for member at all skill levels. The focus is on better understanding of chemical engineering, fundamentals and practices relevant to upstream practice, in reservoirs, in drilling fluids, in flow assurance and other aspects of energy resource development and production. For more information, visit www.aiche.org or call (800) 242-4363.