Tillerson: Sound, Thoughtful Regulations Needed to Shape US O&G Future
by Karen Boman
|
Rigzone Staff
|
Friday, March 09, 2012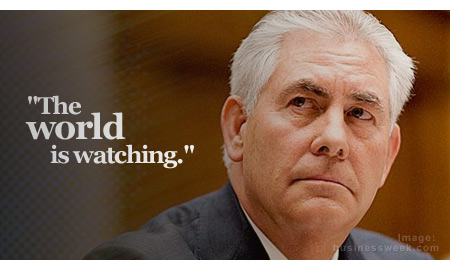 The U.S. and Canada are breaking new ground in the development of North America's unconventional and deepwater resources, the lessons from which will shape the global development of shale gas, tight oil, oil sands and ultra-deepwater, ExxonMobil Chairman and CEO Rex Tillerson told attendees at the CERAWeek conference in Houston on Friday.
However, "sound and thoughtful" U.S. regulations are needed, not a regulatory process that adds layers of complexity that could derail the North American energy transformation.
"If we could restore the collaborative spirit in the U.S. regulatory progress, it would go a long way not only for our industry but also for manufacturing, agriculture and other sectors dealing with the same complicated, laborious regulations we deal with," Tillerson said.
"Policy decisions regarding access, taxes, regulations have profound implications for our ability to develop these new sources and share the enormous economic benefits they promise," Tillerson said during the final keynote at the annual energy conference, which attracted industry professionals worldwide to discuss the major trends that will potentially shape the future of the U.S. and global energy industries.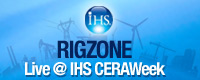 The rise of shale gas and oil activity throughout the U.S. has created thousands of jobs and significant economic output in the Barnett, Marcellus and Bakken shale plays in Texas and Pennsylvania and North Dakota. The resulting abundance of U.S. gas supplies could potentially revive the U.S. petrochemical, steel, automotive manufacturing industries, and create thousands of jobs along with reliable oil and gas resources, Tillerson noted.
While U.S. policymakers are recognizing the importance of energy for economic growth, unconventional oil and gas development in the U.S. has also raised public concerns about the environmental impact these activities have on the environment. Tillerson said open, frank discussions of scientific, economic and practical realities that shape global markets are needed to address concerns raised by the hydraulic fracturing of oil sands.
"Every new energy source raises new fears as it opens new opportunities," Tillerson commented. "Many of these fears spring from misunderstandings of the technologies involved and the standards our industry adheres to –misunderstandings that the media, unfortunately, sometimes perpetuate."
"If we are to sustain and enlarge energy consensus, all of us in industry must increase the knowledge and understanding of policymakers and the general public alike."
ExxonMobil has been an advocate for the disclosure of fracking fluids, and has worked with state regulatory agencies in the creation of the FracFocus website. Tillerson said they were calling on government and industry partners to implement the same level of openness and accountability in Europe.
"When we provide important basic information with FracFocus, communities and policymakers can learn that most of the ingredients in fracking fluids are already widely used in consumer products," Tillerson commented.
Regulation of oil and gas operations is better left in the hands of state and local governments. Tillerson noted that, historically, state and local governments have regulated oil and gas operations with good results, and the industry success in the Barnett and Bakken plays was made possible through the mutual respect of industry leaders and state and local officials.
The Macondo oil spill was a lesson in failure to manage risk effectively which had enormous consequences in terms of environmental harm and financial impact.
"We need to pursue flawless operational integrity, not just in deepwater but everywhere," Tillerson said. "It's not enough just to state a goal, we must establish systems to manage risk."
Even when the industry gets it right in the planning and approval process, politically calculated decisions such as the denial of the Keystone pipeline permits can also hinder energy development, Tillerson said, noting that his decision negated hours of public hearings, regulatory compliance and thousands of pages of study.
"Our industry needs to be able to plan on a 10, 20 and 30-year horizon," Tillerson said. "Political considerations based on two-year cycle are a hindrance that can impact jobs and competitiveness for decades."
While Canada has a rigorous, lengthy regulatory process for energy project approval, Tillerson noted that regulations there are helpful, with gauges in the process that allow problems to be addressed before final approval.
In contrast, Tillerson said, "the regulatory process [in the U.S.] is now so complicated with different agencies, it's a road map of how not to achieve anything."
The energy transformation occurring in North America can be achieved globally with technological innovation, proven techniques and rigorous operational standards, with the potential to stimulate global economic growth.
"The U.S. and Canadian energy industry and policy leaders are setting a standard for how global shale and unconventional resources are developed," Tillerson noted.
"It is essential that we learn from our success," Tillerson added. "The world is watching."
Generated by readers, the comments included herein do not reflect the views and opinions of Rigzone. All comments are subject to editorial review. Off-topic, inappropriate or insulting comments will be removed.
RELATED COMPANIES