Deep Casing Tools' Reaming Technologies Reduce Risk, Time, Costs
by Deep Casing Tools
|
Press Release
|
Tuesday, March 06, 2012
Deep Casing Tools, the Aberdeen-based casing and completion technology specialist, has announced significant business growth following the success of its innovative Turbocaser Express and Turborunner suite of high speed reaming technologies.
The company's turnover rose to $3.15 million (GBP 2 million) in 2011, double the figure for the previous year -– and it expects turnover to double again in 2012 with plans to enhance its international expansion.
Deep Casing Tools' breakthrough Turbocaser Express delivers a step change in drilling industry process. It is a high-speed drillable reaming system that enables casings and intermediate liners to be landed at target depth first time. The unique internal assembly can be drilled through in minutes after normal cementation in one cost effective operation, which reduces non-productive time in demanding wellbore conditions, increases wellbore integrity and decreases operating costs. Several recent runs have been successfully completed in Saudi Arabia.
The Turborunner is a unique completion-compatible reaming tool that aids first time placement of the completion or liners at target depth. Suitable for all rigs and easy to deploy, it reduces risk at depth, time and costs. Recent successful runs have been in the UKCS & Kuwait, with more planned in the Middle East and the U.S.
A special tool, Shalerunner, is being launched for the growing shale drilling market, initially in the U.S., and is another technology eliminating costly wiper trips.
Already well established in the North Sea, the company has developed opportunities in the North Sea, Middle East and the U.S. More than 30 tools have been manufactured at its Aberdeen headquarters to date, equally distributed between these three markets. A second manufacturing facility in the U.S. is planned to cater for the growth in the country's shale gas market.
To meet the anticipated expansion in business, the company intends to significantly increase its staff levels in the next three years. Opportunities will exist in manufacturing, sales and technical posts in Aberdeen, the Middle East and the U.S. to serve increased international demand.
"Turbocaser Express and Turborunner have a proven record in effectively reducing operational risk, time and money, and their success, coupled with Shalerunner, will be the backbone of our business growth," said Deep Casing Tools CEO Lance Davis. "Their deployment is creating a shift in drilling culture. Operators are now showing greater confidence in reducing dependence on wiper trips, and instead are using our technology to land the casing and completion immediately after drilling when the hole is in the best condition."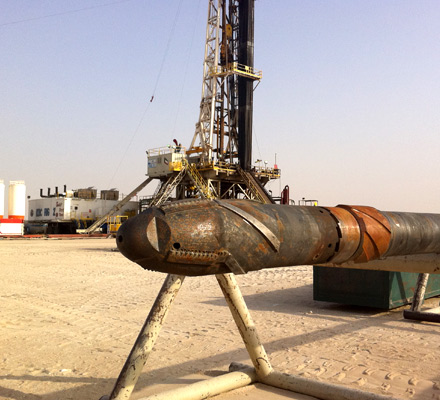 Generated by readers, the comments included herein do not reflect the views and opinions of Rigzone. All comments are subject to editorial review. Off-topic, inappropriate or insulting comments will be removed.