U.S. Shale Gas in 2012: Top 10 Environmental Legal Issues to Watch
by Jennifer Smokelin & David Wagner
|
Environmental Law Resource
|
Thursday, February 16, 2012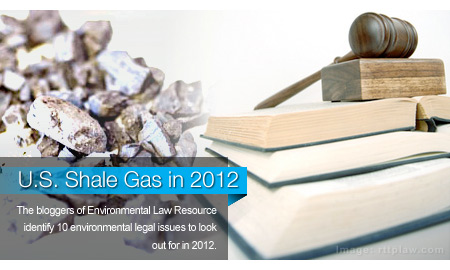 In the State of the Union address in late January, President Obama offered his support to further develop natural gas as an energy source and stated that "my administration will take every possible action to safely develop this energy." The President also underscored that this development requires environmental safeguards. He added: "I'm requiring all companies that drill for gas on public lands to disclose the chemicals they use. America will develop this resource without putting the health and safety of our citizens at risk." In this context, what can we expect from environmental regulators this year? In our outlook for 2012, we identify 10 environmental legal issues to watch.
1. U.S. Environmental Protection Agency's First Report on the Impact of Hydraulic Fracturing on Drinking Water Resources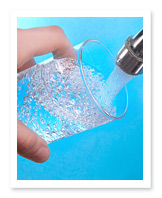 The U.S. Environmental Protection Agency (EPA) is studying the impacts of hydraulic fracturing on drinking water resources primarily in shale formations. Look for EPA's initial study results this year and an additional report based on long-term study projects in 2014.
The results will no doubt be an impetus for regulatory and policy changes that could have a significant impact on the shale gas industry. Hydraulic fracturing involves injecting water, sand and chemicals deep underground to break up shale rock formations that contain natural gas. Under the study, EPA researchers, in collaboration with outside experts from the public and private sector, will examine the impacts of: large volume water withdrawals from ground and surface waters; surface spills resulting from hydraulic fracturing fluids; the injection and fracturing process; surface spills of flowback and produced water; and wastewater treatment and waste disposal.
2. EPA's Development of Hydraulic Fracturing Wastewater Standards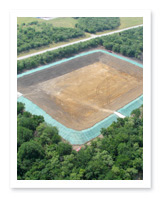 EPA is also developing national standards for wastewater discharges produced by natural gas extraction from underground coalbed and shale formations. The federal Clean Water Act (CWA) effluent guidelines program sets national standards for industrial wastewater discharges based on best available technologies that are economically achievable. Effluent guidelines for oil and gas extraction prohibit the on-site direct discharge of wastewater from shale gas extraction into waters of the United States. While some of the wastewater from shale gas extraction is reused or re-injected, the rest still requires disposal. Currently, the disposal of wastewater generated by shale gas production activities is regulated by the states. In some states, wastewater is injected into deep underground shafts, while in others wastewater has been sent to sewage treatment plants.
In 2012, EPA plans to gather data, consult with stakeholders – including industry stakeholders -- and solicit public comment on a proposed rule for wastewater discharges produced by natural gas extraction from coalbed methane in 2013 and a proposed rule for shale gas in 2014. The schedule for coalbed methane is shorter because EPA has already gathered data in this area. In particular, EPA will be looking at the potential for cost-effective steps for pretreatment of wastewater based on practices and technologies that are already available and being deployed or tested by industry to reduce pollutants in these discharges.
3. EPA's Permitting Guidance on Underground Injection Control for Facilities that Use Diesel Fuels in Injection Fluids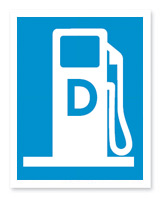 The Safe Drinking Water Act's (SDWA) Underground Injection Control (UIC) program establishes requirements for proper well siting, construction, and operation to minimize risks to underground sources of drinking water. Even though the Energy Policy Act of 2005 excluded hydraulic fracturing for oil and gas production from permitting under the UIC Program, the exclusion did not include fracturing using diesel fuel. Armed with the authority to regulate hydraulic fracturing using diesel fuel, EPA is developing permitting guidance for fracturing activities that use diesel fuels in fracturing fluids. The permitting guidance is expected this year and EPA has indicated that it will include a broad definition of diesel fuel, e.g., a definition that includes substances with physical and chemical characteristics of diesel such as BTEX compounds (benzene, toluene, ethyl benzene and xylene).
4. EPA to Start Rulemaking Process on the Disclosure of Chemicals Used in Hydraulic Fracturing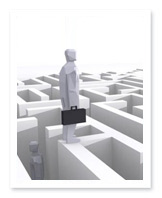 In November 2011 EPA stated that it will begin a rulemaking procedure under the Toxic Substances Control Act (TSCA) to require companies to disclose information on the chemicals used in hydraulic fracturing. In a response to a petition filed by Earthjustice and 120 other organizations, EPA stated that it "believe[s] there is value in initiating a proposed rulemaking process using TSCA authorities to obtain data on chemical substances and mixtures used in hydraulic fracturing." EPA has not stated what information will be subject to disclosure, but has limited disclosure to substances used in hydraulic fracturing. EPA said it will attempt to avoid duplication of "the well-by-well disclosure programs already being implemented in several states," and its regulations will "focus on providing aggregate pictures of the chemical substances and mixtures used in hydraulic fracturing." In 2012, EPA is expected to issue an advanced notice of proposed rulemaking followed by stakeholder process and public comment period.
5. U.S. Department of the Interior's Proposed Regulations Related to Hydraulic Fracturing on Public Lands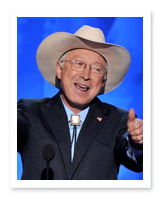 For shale gas production on public lands, the U.S. Department of the Interior is drafting a regulation on hydraulic fracturing disclosure requirements for companies drilling there. In late January, Interior Secretary Kenneth Salazar said that more information on the proposed rule would be forthcoming in the next several weeks. In addition to chemical disclosure provisions, the rules are expected to address wellbore integrity following hydraulic fracturing and the management of wastewater.
6. Increased Discussion and Proposed Legislation on a "Clean Energy Standard" that Includes Natural Gas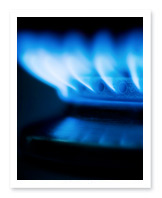 Despite the challenges of passing legislation in an election year, look for more discussion on a "clean energy standard" in the U.S. Congress and proposed legislation on the matter. Senate Energy and Natural Resources Committee Chairman Jeff Bingaman (D-N.M.) has said he will introduce a clean energy standard (CES) early this year.
Under a national CES, all electricity supply companies would have to produce a certain percentage of their electricity from clean energy sources, purchase a like amount of credits, or a combination of both. In 2011, a proposal from the Obama Administration included efficient natural gas (i.e. combined cycle) as a clean energy source and it was awarded "half credits" under the President's proposal. In developing a CES, Sen. Bingaman has to address many design questions that require careful consideration. And the decisions made in the design of such a standard will necessarily favor certain priorities over others. As you might expect, discussion and debate on a clean energy standard will focus on, among other issues, effectiveness, fairness, and the likelihood of bipartisan support.
7. EPA Final Rule Related to Air Emissions from the Oil and Natural Gas Sector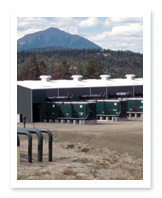 Turning to air emissions, EPA is expected to promulgate final rules under the Clean Air Act on emissions from oil and natural gas exploration, production, transmission, and storage facilities by April 3, 2012. The rules will broaden EPA's regulation of oil or gas production to reach most operations associated with production activities and address both new and existing sources. In particular, the rules are likely to include a New Source Performance Standard that will regulate volatile organic compound and sulfur dioxide emissions from non-combustion sources in the oil and gas industry and in midstream natural gas industry. The rules are also expected to amend and expand two existing National Emissions Standards for Hazardous Air Pollutants that regulate emissions of air toxics from these industry sectors for both new and existing sources. As proposed, the new rules will regulate emissions from several types of emission sources that have never before been subject to federal standards, including hydraulic fracturing operations, gas-driven pneumatic devices, centrifugal and reciprocating compressors, condensate and crude oil storage tanks, and small glycol dehydrators.
8. Aggregation of Air Emissions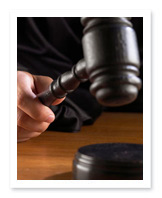 There are at least five pending litigation actions addressing the scope and application of aggregation. Aggregation is the process of determining whether emissions from multiple operations should be combined (or aggregated) into a single source for air permitting purposes. If emissions from individual operations such as wells, processing plants and compressor stations are combined, they could constitute a "major stationary source" or a "major facility" for purposes of the Prevention of Significant Deterioration, New Source Review and Title V permitting programs under the Clean Air Act. The aggregation concept derives in part from EPA's definition of "stationary source" which means any building, structure, facility, or installation which emits or may emit a regulated pollutant." Moreover, a "building," "structure," "facility," or "installation" is defined as all the pollutant-emitting activities which: (1) belong to the same industrial grouping; (2) are located on one or more contiguous or adjacent properties; and (3) are under the control of the same person. Typically, the "adjacent" analysis is at the core of an aggregation determination.
This definition, especially as it relates to "adjacent," is likely to be applied differently in some of the litigation cases, and the case outcomes should be looked at closely in 2012. For example, two of the cases are in Pennsylvania (which is in EPA's Region 3): Clean Air Council v. DEP (EHB Docket No 2011-072-R), pending before the state's Environmental Hearing Board; and Citizens for the Future of Pennsylvania v. Ultra Resources, 4:11-cv-01360-JEJ, pending in the U.S. District Court for the Middle District of Pennsylvania. These two cases will presumably be decided under the Pennsylvania Department of Environmental Protection's new "Guidance for Performing Single Source Determination for Oil and Gas Industry," which was effective October 12, 2011. In the guidance, the state regulators indicated that, when considering the "adjacent" analysis, they will not consider the interrelatedness of operations. This interpretation contrasts with the interpretation supported by EPA in Summit Petroleum Corporation v. EPA (Case No. 09-4348). In the Summit Petroleum case, pending before the federal Sixth Circuit Court of Appeals (and in EPA's Region 5), EPA has argued that, in considering the "adjacent" analysis, the test for operations should be "functional interdependence."
With cases in different EPA regions and the potential for different interpretations, it is likely that, following any court decision, EPA will attempt to resolve conflicting standards.
9. Private Lawsuits Alleging Personal Injury and Property Damage from Hydraulic Fracturing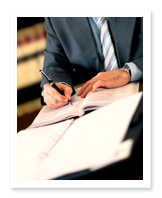 Environmental tort liability under federal and state laws provides legal rights including nuisance, trespass, negligence, strict liability, restitution and waste. Compensation may be available for property damage, bodily injury, emotional distress, medical expenses, loss of profits, and punitive and injunctive relief. In 2012, these legal theories will be tested as to their applicability to damages alleged from hydraulic fracturing. On this issue, plaintiffs' lawyers are already investigating property damage claims and trying to connect the proximity of residents to drilling operations with increased disease diagnosis (e.g., leukemia). Look for more filings of these types of cases.
While private litigation increases liability exposure for drillers, there are possible ways to mitigate the risk. For example, one type of potential action relates to strict liability (or near strict liability) provisions. In Pennsylvania, the state's Oil and Gas Act establishes baseline protections against the contamination of public and private water supplies. Under the law, a well operator is presumed "to be responsible for the pollution of a water supply that is within 1,000 feet of the oil or gas well, where the pollution occurred within six months after the completion of the drilling or alteration of such well." This law shifts the burden of proof to the well operator to show that the pollution was pre-existing, from a source other than drilling operations, or outside of the time and distance parameters in the statute. If the landowner or water rights owner believes that it has suffered contamination, they could file a complaint with the state. If a subsequent state investigation indicates the well operator has polluted the water supply, the well operator must restore or replace the water supply. To reduce liability exposure and preserve the pre-existing pollution defense, well operators should conduct a pre-drilling survey of the water assessment against EPA water quality criteria.
10. State Efforts to Impose Moratoriums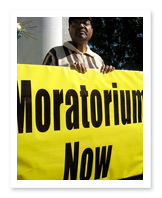 Although moratoriums on hydraulic fracturing are frequently discussed in the press, the hoopla seems to grow out of the threat of a moratorium. Only one state, New York, has actually passed a moratorium, and it is a temporary ban pending review of regulations. New York placed a moratorium on drilling permits in 2008 and has spent the past three years reviewing its regulations. Most recently, a public comment period on the review of impacts from fracturing and proposed regulations closed on January 11, 2012.
Some of the proposed moratoriums in other states include:
Vermont, where a bill imposing a 3-year moratorium on hydraulic fracturing is working its way through the legislature;
Ohio, where proposed legislation would establish a moratorium on horizontal stimulation of oil and gas wells until EPA publishes a report containing the results of a study of the relationship of hydraulic fracturing to drinking water resources and state issues a related report; and
Michigan, where several bills would impose a 2-year moratorium on the issuance of any new permits for hydraulic fracturing until EPA and the state are able to study its effects.
This year, we can expect to see more political discussion on these issues and it may result to delay some drilling efforts. However, for a few reasons, a permanent moratorium in any state is unlikely. EPA has assured states it will not issue a moratorium on hydraulic fracturing. Also, keep in mind that legislatures (and, based on the State of the Union address, the Obama Administration) are not opposed to developing these energy resources. Rather, as the President said, the issue is developing "this resource without putting the health and safety of our citizens at risk." Stay tuned.
* Jennifer Smokelin (jsmokelin@reedsmith.com) is Counsel and David Wagner (dwwagner@reedsmith.com) is an Associate at Reed Smith LLP. They are in the Energy and Natural Resources Practice Group in the Pittsburgh Office of the firm. Please visit their blog, the Environmental Law Resource, where they discuss a range of environmental law issues, including issues related to Marcellus Shale.

Generated by readers, the comments included herein do not reflect the views and opinions of Rigzone. All comments are subject to editorial review. Off-topic, inappropriate or insulting comments will be removed.