Shell CEO Says Arctic Focus On Alaska, Greenland
by Dow Jones Newswires
|
Alexis Flynn
|
Tuesday, January 31, 2012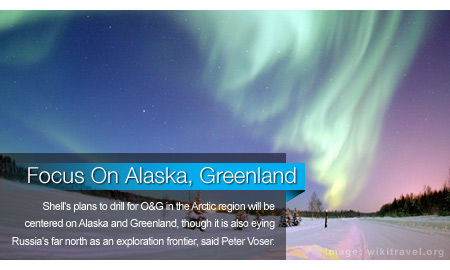 LONDON - Royal Dutch Shell PLC's plans to drill for oil and gas in the Arctic region will be centered on Alaska and Greenland, though the Anglo-Dutch major is also eyeing Russia's far north as an exploration frontier, said Chief Executive Peter Voser.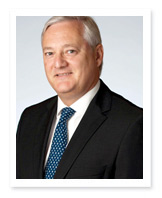 "For us the focus is in Alaska and to some extent in Greenland, although in the coming years there may also be opportunities in Russia," said Voser, in an interview published on the company's website that sets out his priorities for the year ahead.
Although Shell's intention to drill in Alaska has been well-documented--the company has received the necessary clean-air permits and expects to commence operations there this summer--the renewed focus on Greenland is the latest sign that the energy giant plans to open a new exploration frontier in one of the world's last undiscovered oil and gas provinces.
Vast hydrocarbon reserves are believed to lie off the coast of Greenland. The U.S. Geological Survey estimates reserves of 31 billion barrels of oil equivalent yet to be tapped off the west coast, while another 17 billion are estimated to sit under the seabed off the island's east coast.
Shell was awarded two license blocks to explore for oil on Greenland's west coast in 2010 as part of a consortium with France's GDF Suez SA, Norway's Statoil ASA and Greenland's Nuna Oil.
Another licensing round is due to take place in 2012 and 2013, although these are for Greenland's east coast, which has a rougher climate.
In all, Greenland has issued 17 exploration licenses for its west coast, to 11 companies. Of these, 12 licenses are active, but the only company to have test-drilled in recent years is Scotland's Cairn Energy PLC, although two campaigns in 2010 and 2011 failed to result in commercial discoveries. Last week, Cairn and Statoil announced plans to team up on Cairn's next phase of Arctic exploration.
However, Shell risks unleashing the wrath of environmental campaigners, who are strongly opposed to oil companies drilling in the region. They argue that a spill could be impossible to contain and risk damaging the fragile ecosystem. Cairn's two drilling campaigns were disrupted by protesters attempting to scale its vessels.
Voser acknowledged that the Arctic environment was a particularly sensitive one, but said he believed Shell could safely conduct operations there.
"Of course developing the Arctic has environmental challenges but I believe these challenges can be managed with the right approach to safety and to sustainability."
"With energy demand rising, all resources must be developed to help meet it -- including the Arctic," said Voser.
Generated by readers, the comments included herein do not reflect the views and opinions of Rigzone. All comments are subject to editorial review. Off-topic, inappropriate or insulting comments will be removed.
RELATED COMPANIES