BNP Paribas O&G Loan Sale is Bad News for Explorers Seeking Funds
by Jon Mainwaring
|
Rigzone Staff
|
Friday, January 27, 2012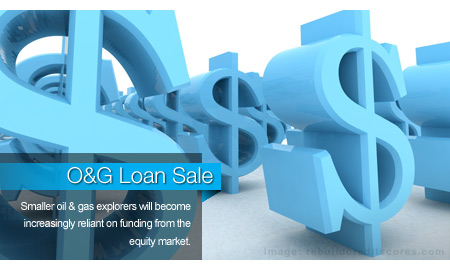 A reported move by France's BNP Paribas to put up for sale $11 billion of loans to the oil and gas industry means bad news for the smaller firms operating within the sector, according to a London-based analyst.
The Financial Times reported Thursday that BNP wants to dispose of the loans in order to reduce its balance sheet by approximately 10 percent before the end of this year, in particular cutting its US dollar funding needs in to improve confidence among rattled investors.

Brendan Long, a former BNP Paribas employee who now works as an oil sector analyst at London-based Merchant Securities, told Rigzone Friday that the news was significant for smaller oil and gas firms because BNP has been a pioneer and key player in funding frontier exploration projects.

"Basically, they've married political understanding with petroleum engineering," said Long. "So that gave them the opportunity to go into places like Kazakhstan, into Nigeria, into places where you've got to know what you're doing if you want to get your money back. And they were able to provide oil and gas companies with billions of dollars and they would syndicate those deals as well."

Although rival banks, such as Standard Chartered, might "step up to the plate" to provide loans to oil and gas projects, Long stressed: "BNP Paribas is kind of the spearhead through which a lot of oil and gas companies get funding. Otherwise I don't think they would get it."

Long explained that the risk appetite has changed in terms of banks lending to the oil and gas sector, with banks like BNP Paribas not as able "to syndicate the big deals as easily" as they used to and the costs of deals increasing.

BNP's move means smaller explorers will have to increase their reliance on the equity market and "if you've got a very good project you can always farm it out".

However, equity indicators for UK-listed oil and gas companies show that investor appetite for oil and gas stocks is far from strong.

For example, the FTSE 350 Oil&Gas index – a basket of around 30 of the largest oil and gas companies listed on the London Stock Exchange – increased by only 1.03 percent last year. Meanwhile, London's Alternative Investment Market – the home of several dozen small cap oil and gas firms, many of which explore in frontier regions – lost more than 25 percent of its value in 2011.

A BNP Paribas spokesman told Rigzone Friday that the bank had no comment about the FT report.
Generated by readers, the comments included herein do not reflect the views and opinions of Rigzone. All comments are subject to editorial review. Off-topic, inappropriate or insulting comments will be removed.