Responses from GOP Candidates
by Matthew V. Veazey
|
Rigzone Staff
|
Wednesday, January 25, 2012
Republicans seeking to replace Obama at 1600 Pennsylvania Ave. next January also provided their insights on the President's energy-related comments. Below is a sampling of the four GOP candidates' remarks.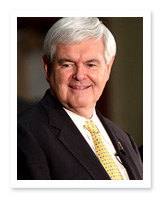 Former House Speaker Newt Gingrich:
"President Obama and his political allies – not a few of whom love living in energy inefficient houses or driving gas-guzzling luxury vehicles—openly admit they want gas prices to remain high so that the rest of America will learn to live more modestly. They think it's good for the rest of us. Only recently, the president canceled the Keystone XL Pipeline that would have created countless new jobs and helped America on the way to energy independence because he wanted to appease the far left of his party. And yet not a single word on the Keystone XL pipeline tonight."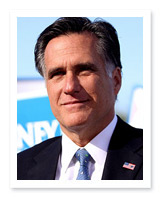 Former Massachusetts Gov. Mitt Romney (delivered in a "prebuttal" Tuesday in Florida prior to the address):
" When we needed more domestic energy to keep prices low and create jobs, he [Obama] imposed bans on oil drilling and turned his EPA regulators loose to slow our development of natural gas … The Keystone Pipeline is a real 'shovel-ready' project that would put 20,000 Americans back to work. Three years of review is long enough. The President was wrong to reject it. I will approve it. I will open up new markets for American goods, and open up our lands so that we can finally develop our energy resources. A revolution in drilling for natural gas has opened up new supplies that will create American jobs, provide affordable energy, and offer our manufacturers a competitive edge. My administration will support the development of these resources, not find excuses to stand in the way."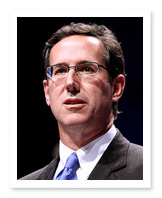 Former Pennsylvania Sen. Rick Santorum:
"Rather than call for decisive action in allowing projects like the Keystone Pipeline or reducing the regulatory burden his Administration has imposed, the President declared war on those who are most successful in our society. Barack Obama should realize he's the President of all Americans, but sadly, he has instead chosen to govern and campaign as the Divider-in-Chief."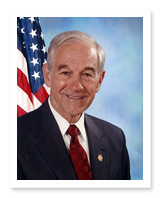 Texas Congressman Ron Paul:
"The President speaks of giving us energy independence from unstable nations, yet he refuses to allow the type of development needed to achieve this goal, while at the same time his administration hands out favors to the politically connected -- those given to the likes of Solyndra, who fail to produce jobs or energy but succeed in ripping off the taxpayers."
Generated by readers, the comments included herein do not reflect the views and opinions of Rigzone. All comments are subject to editorial review. Off-topic, inappropriate or insulting comments will be removed.