Elemental Matters Series
by Rigzone Staff
|
Friday, March 23, 2012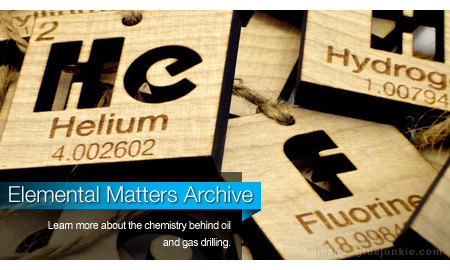 Elemental Matters: The Chemistry Behind Oil & Gas
Many chemical elements are found when producing oil and gas, while others are used in drilling for oil and gas. New technologies are critical in exploring and mining these elements to meet the demands of the growing petroleum industry.
Rigzone invites its readers to comment on their experiences with chemical elements in their careers. Please share your opinions and predictions for future applications.
Article Archive
Generated by readers, the comments included herein do not reflect the views and opinions of Rigzone. All comments are subject to editorial review. Off-topic, inappropriate or insulting comments will be removed.