Blake International Names New Vice-President of Operations
by Blake International USA Rigs LLC
|
Press Release
|
Monday, January 16, 2012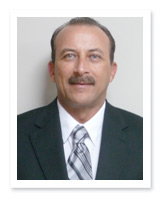 Blake International USA Rigs, LLC announced the resignation of Ray Rebstock and the promotion of Jeffery Showalter to Vice President of Operations, US & Mexico, effective immediately.
"We are proud to have promoted such a valuable member of our management team. Jeff has exceptional leadership skills and many years of experience in the industry," commented Beau Blake, President of Blake International. Michael E Blake, Chairman of the Board added, "Jeffery Showalter is widely known and respected in this industry. Blake International is confident his dedication and experience is a great asset in our constantly growing company."
Jeffery Showalter has previously worked as Operations Manager for Seahawk Drilling, and as US-GOM jack-up rig Operations Manager for Pride International. He has a proven background of 37 years of service in Operations, Safety, and Construction for offshore drilling in the Gulf of Mexico.
Blake International owns and operates a fleet of 10 platform rigs in the US and Mexico.
RELATED COMPANIES