Blake International Welcomes New President & CEO
by Blake International
|
Press Release
|
Wednesday, January 11, 2012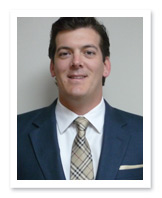 Blake International Rigs announced that Beau Blake has been promoted from VP of Business Development and Administration to President & Chief Executive Officer of USA and Mexico, effective immediately.
"Beau brings the right skill set to lead Blake International as we shift from a focus on stabilization to a focus on growth and profitability," said Mike Blake, Blake International's Chairman of the Board. "Beau's leadership skills and his experience in the Drilling and Workover market make him the right President & CEO to lead Blake International to success," added Mr. Blake.
"I'm very pleased to be leading Blake International," said Beau Blake. "This is a great company with accomplishment, history, highly innovative products, extremely skilled and dedicated employees, as well as a solid and loyal customer base. The Blake International team has done a tremendous job over the past few years, restructuring and building the company while refocusing its approach to the business. I'm excited about the opportunity to lead Blake International and build on the momentum to grow the business by helping our customers be successful."
RELATED COMPANIES