COTEMAR Tracks Offshore Workers with RFID Tags
by Karen Boman
|
Rigzone Staff
|
Thursday, January 05, 2012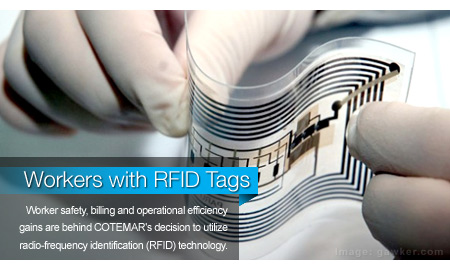 Worker safety, billing and operational efficiency gains are behind COTEMAR's decision to utilize Wi-Fi-based radio-frequency identification (RFID) technology from Redwood City, California-based AeroScout.
COTEMAR, which services oil and gas platforms operated by Mexico's largest petroleum company, has deployed AeroScout's Real-Time Location System (RTLS) on four of its offshore housing vessels that support PEMEX's oil and gas operations in the Gulf of Mexico.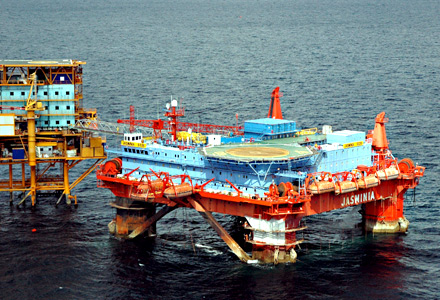 Jasminia 1
COTEMAR previously had adopted RFID technology into its operations, but still faced challenges in tracking workers as they moved between the floatels and the platforms. The bar code system the company was using was giving inaccurate readings. The system also slowed worker movements as they had to stand in line to swipe their cards when moving around.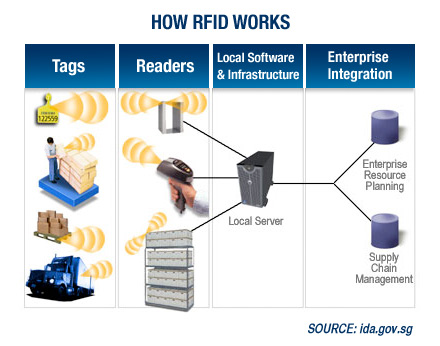 AeroScout's real time location system makes it simpler to track and manage assets and people. Every worker and guest that comes aboard the floatel and platform is given a lanyard with an RFID tag to wear around their neck. AeroScout offered intrinsically safe tags, which can be used in work environments with electrical and equipment systems with danger of sparks causing a fire.
The system gives PEMEX, the company for which COTEMAR is working, real-time visibility they didn't have before. The tracking technology allows COTEMAR to know when workers enter platforms and how often they use the dining and laundry facilities. In the future, COTEMAR plans to set up alerts and sirens if a worker enters an unauthorized room.
COTEMAR's vessels are extremely complex environments that can benefit significantly from real-time visibility solutions, and that value is continuing to grow at COTEMAR, according to Ricardo C. Berrios, vice president and general manager, Latin America for AeroScout.
Pemex's contracts with floatel include limits on when workers can utilize the floatel's dining and laundry facilities; PEMEX has to pay for any excess visits or use of equipment. In this case, the tracking system is a management tool for PEMEX in estimating expenditures for its workers. It also allows for faster billing.
AeroScout has approximately 750 customers worldwide – two thirds of which are in North America – and has enjoyed strong growth for its RFID products. It provides services to a number of industries besides oil and gas, including health care and mining. AeroScout also offers RFID services for mustering, or when workers are gathered for evacuation in case of an emergency.
The use of RFID technology, which has primarily been used to track inventory, is growing within in the oil and gas industry as companies seek to address issues of safety and non-productive time. Recently, Weatherford introduced RFIDD traceable drillpipe, which can connect temperature, pressure, number of rotating hours and cumulative fatigue load to specific joints.
Generated by readers, the comments included herein do not reflect the views and opinions of Rigzone. All comments are subject to editorial review. Off-topic, inappropriate or insulting comments will be removed.