Marcellus Ethane Dynamic Would Change with Shell Cracker
by Matthew V. Veazey
|
Rigzone Staff
|
Tuesday, December 06, 2011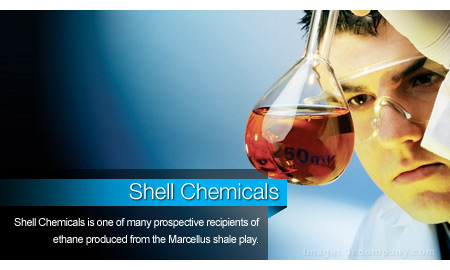 There is much competition for ethane sourced from liquids-rich natural gas produced in the Marcellus shale play. Shell Chemicals is one of many prospective recipients of the petrochemicals feedstock.
Read about the company's proposed ethane cracker in Appalachia and the project's potential economic, logistical and market implications. Moreover, learn about the factors Shell is considering as it prepares to announce where in Ohio, Pennsylvania or West Virginia it would build a multibillion-dollar complex that would process ethane into ethylene here.
After checking out the article on DownstreamToday, return to Rigzone and tell us what you think.
Generated by readers, the comments included herein do not reflect the views and opinions of Rigzone. All comments are subject to editorial review. Off-topic, inappropriate or insulting comments will be removed.