South Sudan Warns Oil Cos Against Working with Sudan
by Jenny Gross
|
Dow Jones Newswires
|
Friday, December 02, 2011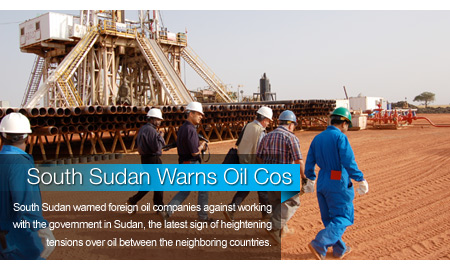 LONDON (Dow Jones Newswires), Dec. 2, 2011
The government of newly independent South Sudan warned foreign oil companies against working with the government in Sudan, the latest sign of heightening tensions over oil between the two neighboring countries.
In response to an announcement by Sudan that it would take 23% of oil revenues from South Sudan for pipeline and transit fees, South Sudan said in a statement Thursday that any foreign oil companies operating in South Sudan shouldn't cooperate with the Sudanese government.
"The government of South Sudan will not tolerate any public or private party operating in South Sudan or providing services to South Sudan to act in any way complicit in the theft of South Sudan's oil," said Stephen Dhieu Dau, South Sudan's minister of petroleum and mining, in a statement.
Copyright (c) 2011 Dow Jones & Company, Inc.
Generated by readers, the comments included herein do not reflect the views and opinions of Rigzone. All comments are subject to editorial review. Off-topic, inappropriate or insulting comments will be removed.