Lee C. Moore Secures Domestic, International Contracts
by Lee C. Moore, A Woolslayer Company
|
Press Release
|
Tuesday, November 29, 2011
Lee C. Moore, A Woolslayer Company announced Monday it has agreed to terms to provide custom mast and substructure packages for a major U.S. drilling services provider. And, in another announcement, the company has agreed to a Joint Manufacturing Agreement with an engineering and fabrication company located in Indonesia. Both contracts are for land based applications and add to the company's backlog, which now stretches into 2013.
On the U.S. front, Lee C. Moore will engineer and fabricate 10 of its Highly Mobile Rig (HMR) packages, primarily in the local Oklahoma region, for a large U.S. based drilling services company. The hydraulically raised cantilever mast, (more-more-more) adjustable box-on-box substructure and ancillary equipment includes Lee C. Moore's trademarked Rig Rover, which enables a drilling rig to move well-to-well without disassembling.
Lee C. Moore, a worldwide provider of oil and gas drilling rig structures and rig components based in Tulsa, Okla., has also entered into a Joint Manufacturing Agreement with a major manufacturer located in Indonesia. This is a unique opportunity for drilling rig masts and substructures to be built by both the Indonesia based partner and by Lee C. Moore in Oklahoma.
"These recent commitments are just two examples further demonstrating confidence from the global drilling industry of our Tulsa- based staff. In a world of multilayer, complex organizations our customers appreciate the personal attention Lee C. Moore provides with just 86 employees," Tom Wingerter, Lee C. Moore CEO, said.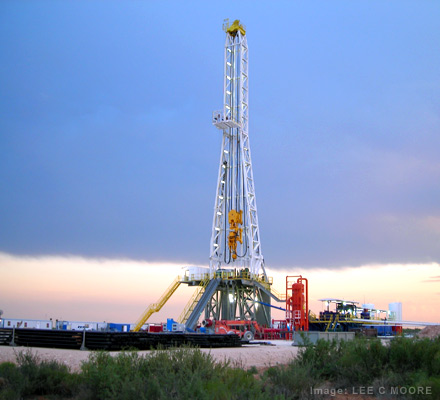 Generated by readers, the comments included herein do not reflect the views and opinions of Rigzone. All comments are subject to editorial review. Off-topic, inappropriate or insulting comments will be removed.