Libya's Waha Oil Co: Restarted Oil Production
by Benoit Faucon
|
Dow Jones Newswires
|
Monday, November 28, 2011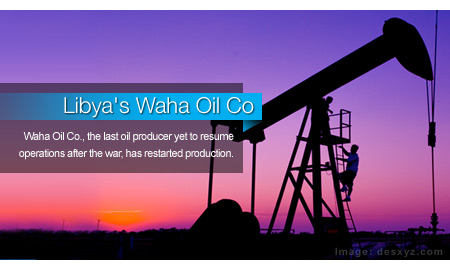 LONDON (Dow Jones Newswires), Nov. 28, 2011
Libya's giant Waha Oil Co., the last oil producer yet to resume operations after the war, has restarted production, an official at the company said Monday.
Waha Oil Co. is the largest oil producer in Libya with foreign partners, which are ConocoPhillips, Hess and Marathon Oil.
Waha Oil Co. is now producing 16,000 barrels a day, according to Waha construction supervisor Khaled Othman.
The resumption comes after staff ended a strike that called for the demotion of top managers. The government has agreed to dismiss the managers.
Copyright (c) 2011 Dow Jones & Company, Inc.
Generated by readers, the comments included herein do not reflect the views and opinions of Rigzone. All comments are subject to editorial review. Off-topic, inappropriate or insulting comments will be removed.